Trump claims he didn't believe in "deep state," but now he does
Former President Donald Trump announced that he now believes in the "deep state" in a video posted to his Truth Social page Wednesday afternoon. In the video, Trump urges Congress to investigate the FBI and its alleged role in censoring lawful speech.
Trump, who is running for president again, referred to the Twitter files, a series of internal Twitter documents released in December, and recent reports such as an article from the New York Post That means former FBI officials worked as senior Twitter executives.
Trump accused the FBI of "systematically colluding" with Twitter and likely other social media companies to push a "censorship regime."
In the Truth Social video, Trump suggested a "seven-year cooling off" for any employee of an agency like the FBI, to prevent those employees from taking a job at a major social media platform like Twitter until the cooling off period expires. Trump said the proposal aims to end "the revolving door" between the supposed Deep State and tech bullies.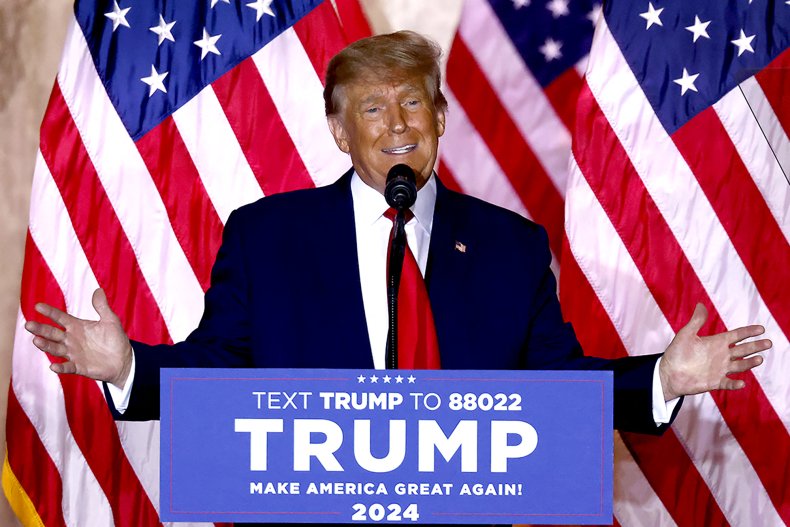 The "deep state" is defined as a group of individuals, usually influential government or military officials, believed to be involved in the covert manipulation of government policy.
Trump said the FBI has censored conservative voices on issues including COVID-19, public health issues and the election by working with Twitter to ban users from the social media platform. Trump also accused the FBI of simultaneously preventing negative information about President Joe Biden, such as information related to Hunter Biden's laptop, from being released on social media while he fueled attacks on Trump.
"There is indeed a deep state," Trump said in the video. "I wasn't a believer, but everyone is a believer right now."
Though Trump admits he didn't believe in a deep state until recently, Trump allies like Steve Bannon have used the term frequently, depicting an overbearing federal bureaucratic regime working against the Trump administration.
Taking the FBI's actions personally, Trump viewed the "massive censorship surveillance and propaganda campaign" as an attack on the American people and himself. He accused the FBI of stealing the 2020 election by censoring conservative voices, particularly around COVID -19, public health and election-related issues.
Many people have been banned from Twitter during this time, mostly conservative voices like Trump, Bannon and Kanye West, but most have been reinstated since tech tycoon Elon Musk took over the company last year.
news week has reached out to Trump's campaign for comment.
https://www.newsweek.com/donald-trump-claims-believing-deep-state-calls-fbi-twitter-probe-1773128 Trump claims he didn't believe in "deep state," but now he does