Trump comments online after attacking DeSantis' abortion ban: 'A terrible thing'
Former President Donald Trump sparked backlash from conservatives after he criticized his Republican opponent, Florida Gov. Ron DeSantis' six-week abortion ban.
During an interview on MSNBC's "Meet the Press" over the weekend, Trump was pressed on his abortion stance as voters turn their attention to the 2024 presidential election.
Trump, the front-runner in the GOP primary, said he would work with Democrats to pass abortion legislation before targeting his presidential rival DeSantis' six-week ban in the Sunshine State.
Trump claims Pelosi rejected 10,000 troops before Capitol riot: 'She's responsible for January 6th'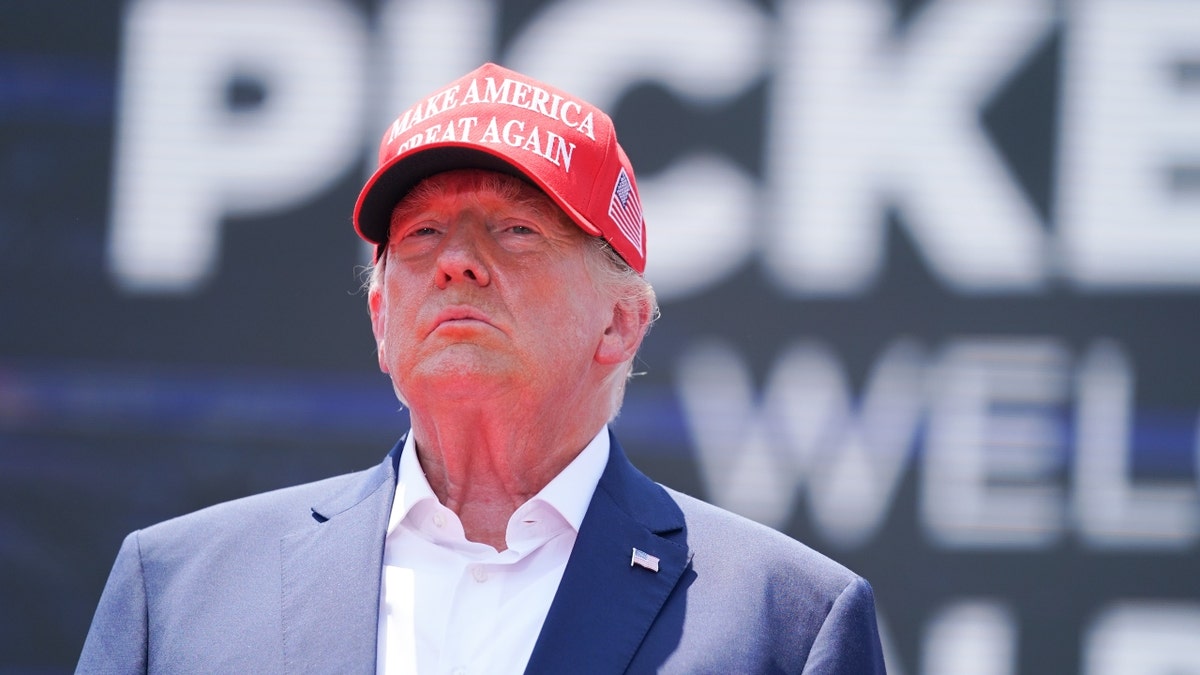 "I think they'll all like me, I think both sides will like me," Trump said. "…What's going to happen is: you're going to come up with a number of weeks or months, you're going to come up with a number that's going to make people happy."
"Because 92 percent of Democrats don't want abortion after a certain time," the former president added.
Trump has been pressed about whether he would sign a 15-week federal abortion ban if it landed on his desk.
"Well, people are starting to think about 15 weeks, that seems to be a number people are talking about right now," he replied, and was asked again if he would sign it.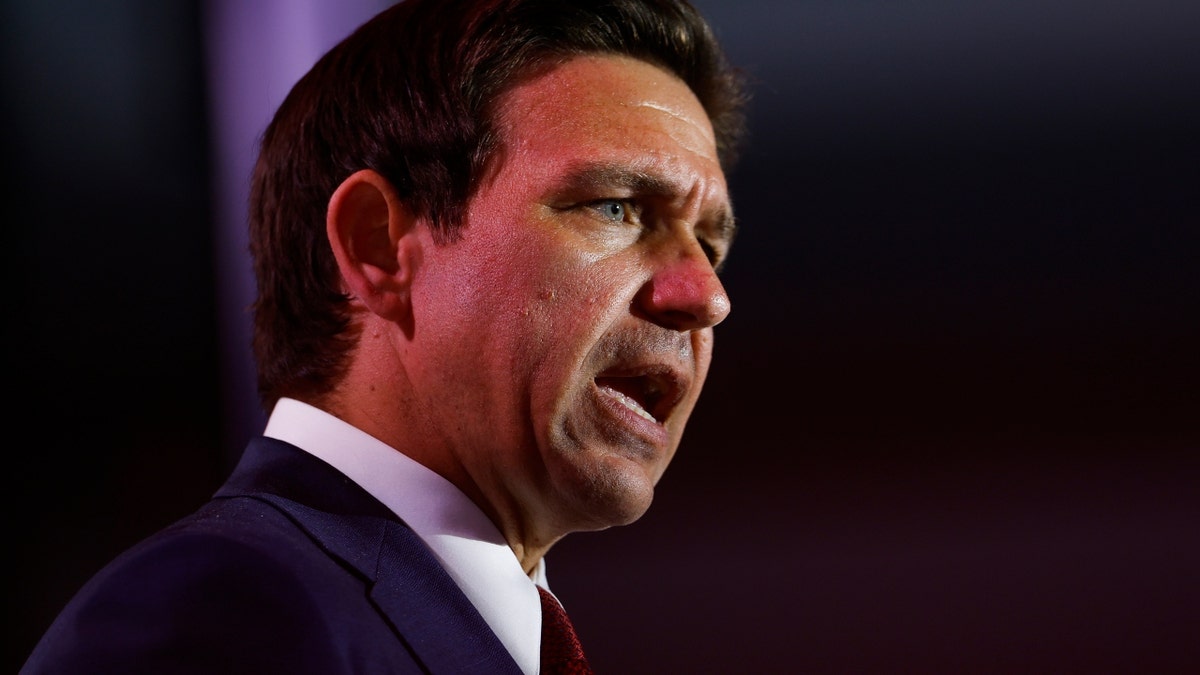 "I would sit down with both sides and negotiate something, and we would achieve peace on this issue for the first time in 52 years," the former president said. "I'm not going to say I would or wouldn't."
"I mean, 'DeSanctus' [DeSantis] is willing to sign a five- and six-week ban," Trump said when asked whether he would support that level of ban and whether he thought it went too far.
"I think what he did is a terrible thing and a terrible mistake," he said The former president responded.
Trump's campaign did not immediately respond to Fox News Digital's request for comment.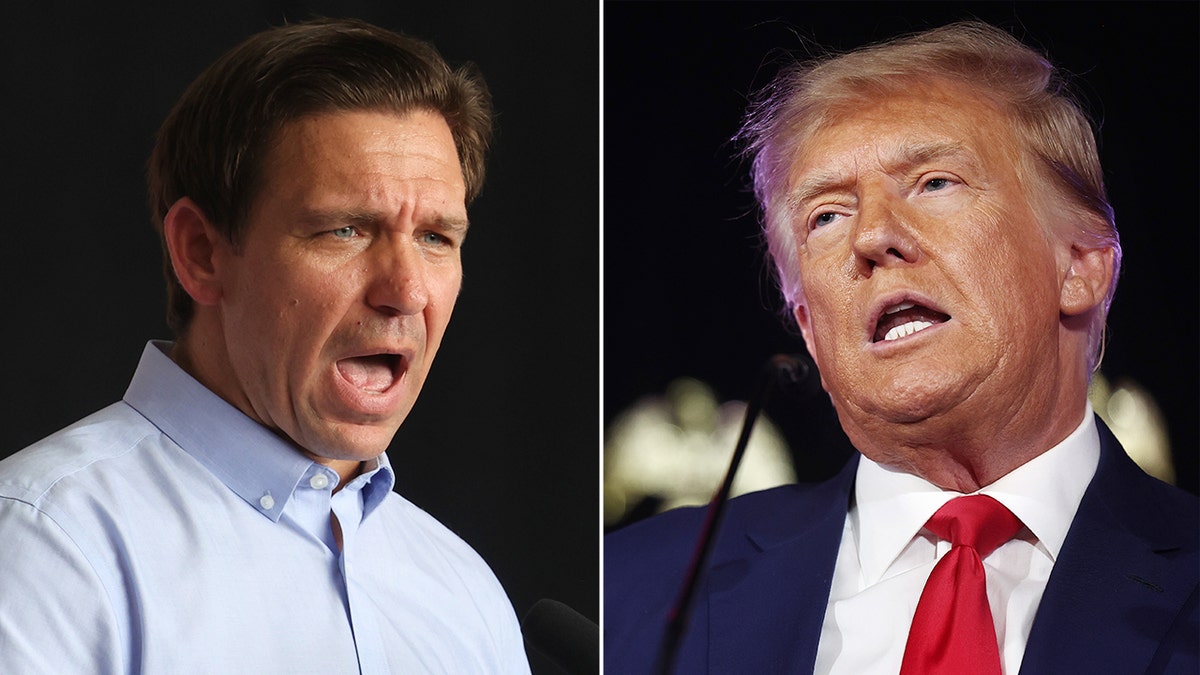 Online users criticized Trump for his comments, and conservatives commented on the issue of abortion could hurt him goes into 2024.
"Huh. That's strange. "I remember being in the crowd when Trump spoke at the March for Life," tweeted pro-life activist Nicholas Sandmann.
"I commended the President for his amazing speech. He said: 'We cannot know what our unborn citizens will achieve. The dreams they will imagine. The masterpieces they will create…" he continued.
"Pathetic and unacceptable. Trump is actively attacking the very pro-life laws that were made possible by the overthrow of Roe," wrote pro-life activist Lila Rose.
"Heartbeat Laws have saved thousands of babies. "But Trump wants to compromise on babies' lives, that's why abortion advocates are like him," she continued. "Trump should not be the Republican nominee."
"Trump should fire every idiot adviser who told him to be squeamish about abortion. Stupid move. Abortionists will never vote for Trump just because he's willing to 'compromise.' And innocent babies get killed in the process," said the host of The Liz Wheeler Show. Liz Wheeler posted. "Lose, lose. Trump is not a centrist. His best move is and remains to remain down-to-earth and brutal. I hate seeing this nonsense from him."
SBA Pro-Life America President Marjorie Dannenfelser responded to Trump's comments by saying, "We thank Governor Ron DeSantis for following the science and the will of the people by signing the Heartbeat Protection Act into law."
The former president's comments come as he seeks a third run for the Oval Office against his former protégé DeSantis and a host of Republican and Democratic presidential candidates.
CLICK HERE TO GET THE FOX NEWS APP
DeSantis has struggled to narrow the gap to Trump from his second-place finish in the GOP primary as former Vice President Mike Pence also competes for the GOP presidential nomination.
Former U.N. Ambassador Nikki Haley and entrepreneur Vivek Ramaswamy are also vying for Republican endorsements and met DeSantis on the debate stage last month.