Trump declares himself "honest and innocent" while railing against the DOJ
Former President Donald Trump has declared himself "honest and innocent" and slammed the Department of Justice (DOJ) after the department appointed a special counsel.
Trump was responding to Attorney General Merrick Garland's decision to nominate veteran prosecutor Jack Smith to consider whether to indict him.
The former president called Garland's announcement "appalling" during a speech at his residence in Mar-a-Lago, Florida, and called the appointment of a special counsel a "witch hunt."
The announcement came just days after Trump announced a new bid for the White House in 2024 and just over a week since the midterm elections, in which Republicans won a majority in the House of Representatives.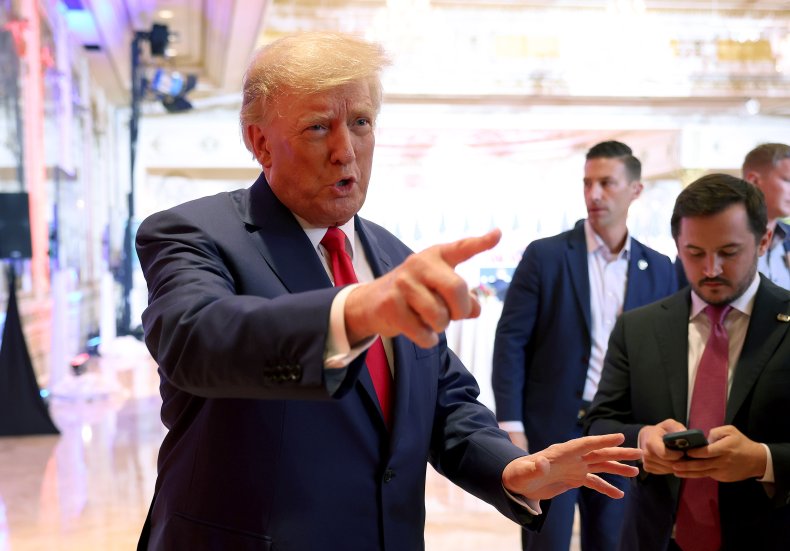 Trump said he believed the DOJ investigation into him was "dead" after the first defeat of Republican Rep. Liz Cheney, who served as vice chair of the House Special Committee investigating the events of Jan. 6, 2021.
"I thought that put the final nail in the coffin, only to find out that the corrupt and highly political Justice Department just appointed a super radical left-wing special counsel, better known as a special prosecutor, to start the process over," Trump said .
"They want to hurt the greatest movement in the history of our country, but most of all, they want to hurt me," Trump added. "But I got used to it."
Trump said the appointment was "a rigged deal" and compared it to the 2020 presidential election. He has repeatedly been faced with unsubstantiated claims that the last presidential election was stolen from him.
"This is not going to be a fair investigation," Trump continued, saying, "I've given millions and millions of pages of documents — tax returns and everything else — over the years and they haven't found anything to mean I've proved it." to be one of the most honest and innocent people in our country."
The former president spent some time criticizing President Joe Biden and his son Hunter Biden, calling for a special counsel to investigate what he called the Bidens' "enormous corruption."
House Republicans announced this week that they would launch an investigation into Hunter Biden's business dealings in the next Congress and release an interim report accusing President Biden of being involved in his son's business affairs.
The newly appointed special counsel's area of ​​responsibility will include an investigation into the handling of classified documents at Mar-a-Lago, as well as aspects of investigations into efforts to overturn the results of the 2020 presidential election.
"Based on recent developments, including the former President's announcement that he is running for President in the next election and the incumbent President's stated intention to run as well, I have concluded that it is in the public interest to do so to appoint a special candidate advisor," Garland said in a statement Friday.
"Such an appointment underscores the department's commitment to both independence and accountability on particularly sensitive matters. It also allows prosecutors and agents to proceed with their work expeditiously and make decisions that are undeniably guided only by facts and the law," he said.
news week has asked the Justice Department for comment.
https://www.newsweek.com/trump-declares-himself-honest-innocent-rails-against-doj-1760816 Trump declares himself "honest and innocent" while railing against the DOJ