Trump denies involvement in criminal investigation: "I did nothing wrong"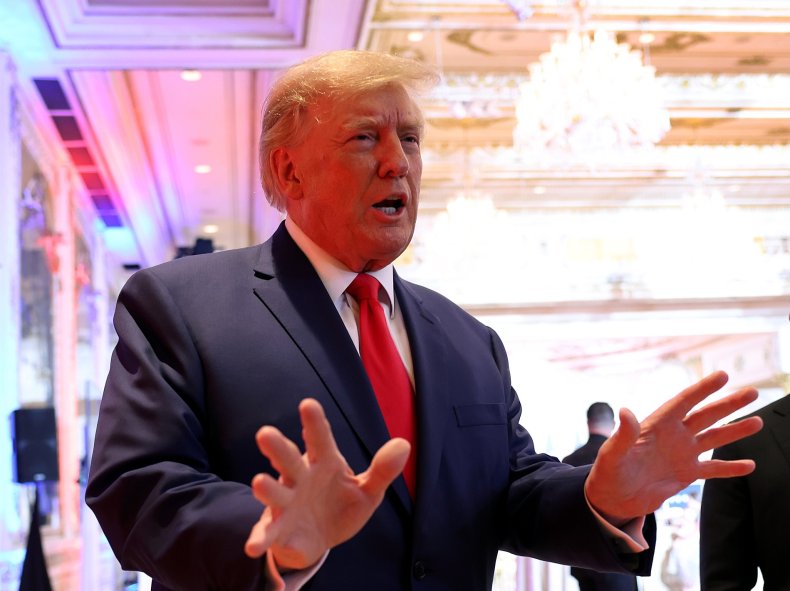 Former President Donald Trump says he has "done nothing wrong" and will deny any involvement in a newly announced special counsel's criminal investigation.
Attorney General Merrick Garland on Friday appointed veteran Justice Department (DOJ) prosecutor Jack Smith as special counsel to oversee two criminal investigations into the former president. The investigation focuses on Trump's post-presidency possession of classified documents and his activities related to the January 6 riot.
In comments to Fox News Digital, the former president claimed the appointment was in response to his announcement of the 2024 presidential campaign and insisted he would not cooperate with the "worst politicization of the judiciary in our country."
"I've been going through this for six years — I've been going through this for six years, and I'm not going through it anymore," Trump said. "It's not acceptable. It is so unfair. It's so political…I'm not going to get involved."
Trump argued that he was unfairly targeted for investigating classified information, falsely claiming that "every other president has been keeping records and hasn't done anything about it." He also argued that he "didn't do anything wrong" regarding Jan. 6, suggesting that Capitol rioters protested "peacefully and patriotically."
The former president described Smith as "a guy who hates Trump" and argued that the appointment was made because he is "bipartisan in every poll." In reality, recent polls show Trump trailing behind Florida Gov. Ron DeSantis in the 2024 GOP nomination.
"I'm not going to get involved," Trump continued. "It's not even believable that they're allowed to do that."
The investigation does not require Trump involvement to move forward. Laurence Tribe, professor emeritus of constitutional law at Harvard University, said news week that Trump's refusal to "participate" may be the former president's most ridiculous statement.
"Of all the ridiculous things the former Narcissist boss has ever said, the suggestion that his 'participation' in an investigation aimed at charging him with serious crimes against the nation is a voluntary matter, definitely top of the list!" said Stamm.
"Imagine his reaction to an indictment when asked if he will plead guilty or innocent," he added. "'Do not attend, Your Honor' is not an option."
Trump also commented on the Special Counsel's investigation in a Truth Social post. The former president lashed out at the Jan. 6 House committee, claiming the DOJ was full of "Trump haters" and calling Smith's appointment "disgraceful."
"Here we go again!" wrote Trump. "The Democratic Justice Department had nothing but Trump haters, so they just appointed a special prosecutor to pursue me. A shame!"
news week has reached out to the DOJ for comment.
https://www.newsweek.com/trump-refuses-involvement-criminal-investigations-i-did-nothing-wrong-1760791 Trump denies involvement in criminal investigation: "I did nothing wrong"