Trump is suing CNN for $475 million over alleged 'slander and defamation campaign'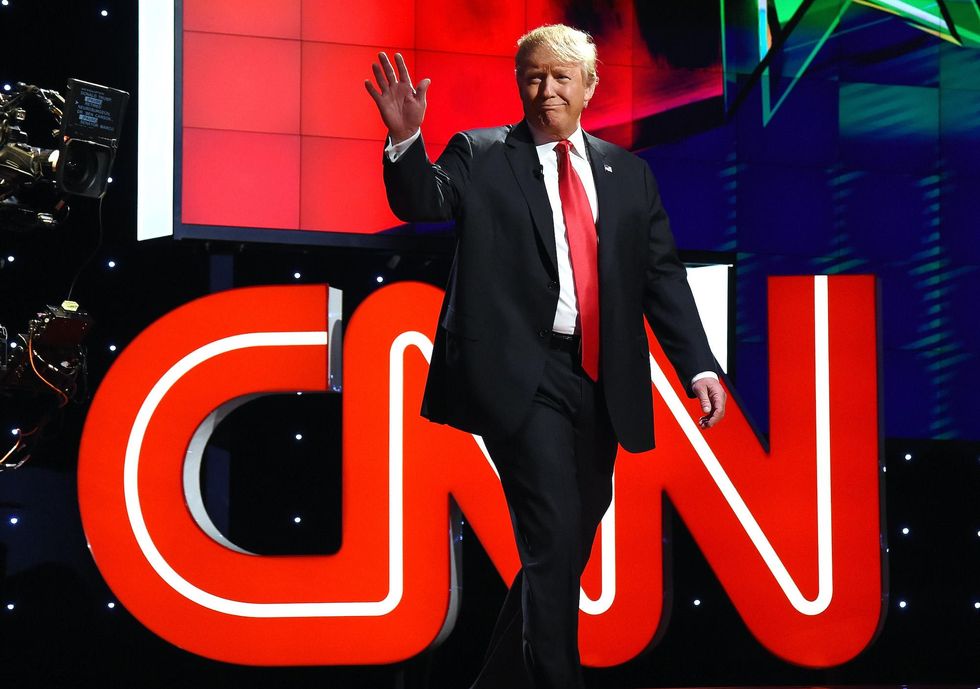 Ex-President Donald Trump has filed a lawsuit against CNN for an alleged "slander and defamation campaign" against him, and he is seeking $475 million in punitive damages from the cable news network.
The 29-page lawsuit was filed in US District Court in Fort Lauderdale, Florida.
"CNN has attempted to use its massive influence – ostensibly as a 'trustworthy' news source – to defame the plaintiff in the minds of its viewers and readers in order to politically defeat him, culminating in CNN taking credit for '[getting] Trump out in the 2020 presidential election," the lawsuit states.
"CNN's deterrent campaign of defamation and defamation against the plaintiff has only escalated in recent months as CNN fears that the plaintiff will run for president in 2024," it said.
The lawsuit listed slurs CNN guests and hosts had used against Trump, including "racist," "Russian lackey," "insurgency," and even "Hitler."
Trump has not yet announced whether he will run for president again in 2024, but he has hinted at the possibility many times.
The former president had said in July that he would sue CNN, adding that other news outlets would be the target of legal action.
In January 2020, CNN settled a similar defamation lawsuit brought by Nicholas Sandman, who had been unfairly criticized by numerous news outlets for interacting with a Native American activist at the annual March for Life in Washington, DC, despite Sandman's lawsuit seeking $275 million company demanded the terms of the settlement were not publicly disclosed.
CNN is also facing a $125 million lawsuit from its former host Chris Cuomo, who alleges he was wrongfully terminated.
Here's more on Trump's legal threat:


BREAKING: Trump is threatening to sue CNN and other outlets for dismissing his allegations of voter fraud

www.youtube.com

https://www.theblaze.com/news/trump-sues-cnn-475-million Trump is suing CNN for $475 million over alleged 'slander and defamation campaign'