Trump Said He Didn't Want Americans to Know 'We Lost': Cassidy Hutchinson
Cassidy Hutchinson, a former top aide to White House Chief of Staff Mark Meadows, testified that former President Donald Trump said he didn't want Americans to know he lost the 2020 election and that he called on Meadows , "figuring it out" to prevent the results of "embarrassing" him.
In a new video played during Thursday's House Committee public hearing on the Jan. 6, 2021 Capitol riots, Hutchinson said she once asked Meadows, "Does the president really think he lost?"
Meadows responded that Trump had told him "many times" that he knew he lost the election but that "he wanted to keep fighting."
"[Trump] know it's over. He knows he lost. But we will keep trying. There are still some good options out there," Meadows told Hutchinson.
When asked what happened after the Supreme Court refused to take his electoral case, Hutchinson described how he found Trump "fired up" and "just angry" when he learned of the decision.
According to Hutchinson, the former president "said something like, 'I don't want people to know we lost, Mark. That is embarrassing. Find out. We need to find out knowing we lost.'" She said she was present during the conversation.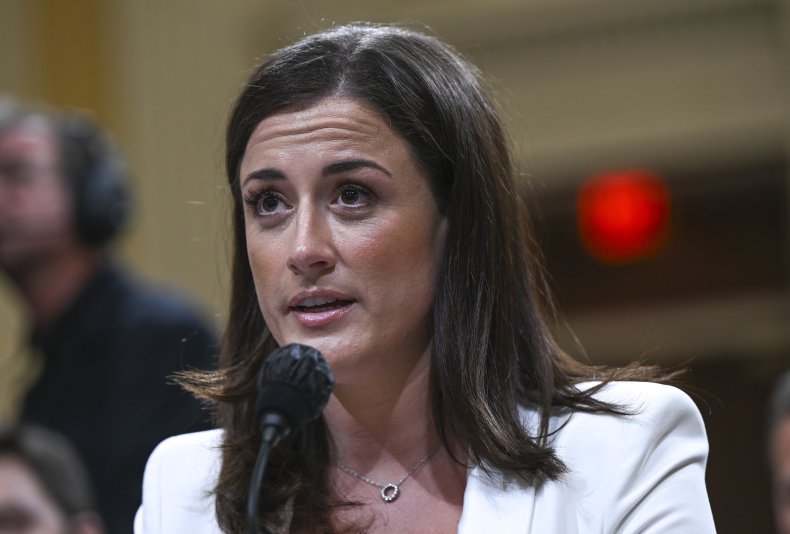 This is an evolving story and will be updated as more information becomes available.
https://www.newsweek.com/trump-said-he-didnt-want-americans-know-we-lost-cassidy-hutchinson-1751671 Trump Said He Didn't Want Americans to Know 'We Lost': Cassidy Hutchinson