Trump says schools need to be "tougher" after Uvalde, but Texas has already tried that
Days after the mass shooting at an elementary school in Uvalde, Texas, former President Donald Trump told the National Rifle Association (NRA) Congress that fences, metal detectors and guards would stop similar massacres. But Trump failed to mention that Texas has already tried this approach.
Trump made the remarks Friday during an expected speech at the gun rights group's event in Houston. Responding to outrage over the shooting that killed 19 children and two teachers, Republicans have argued that "hardening" schools, not gun control, will prevent further massacres. However, following the 2018 Santa Fe High School shooting, Texas advocated fortifying schools, including those in Uvalde.
Trump started his speech somberly, reading the names of all the victims and condemning the shooter. He then launched his school safety plan, urging Republicans and Democrats in every state to "finally harden our schools and protect our children."
"What we need now is a major safety overhaul in schools across the country. Every building should have a single access point," Trump said. "There should be strong perimeter fences, metal detectors and the use of new technology to ensure no unauthorized person can ever enter the school with a gun."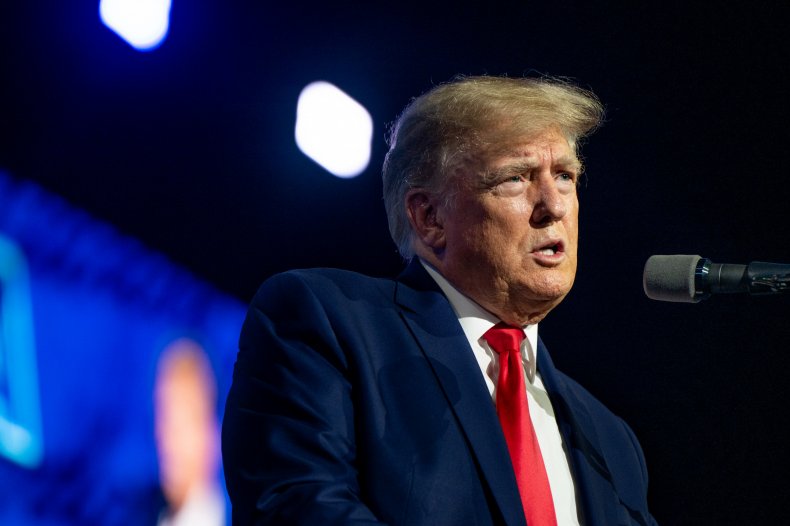 Texas Gov. Greg Abbott said at a news conference earlier this week in Uvalde that he signed into law a $600 million bill for school safety in 2019. This money included "school hardening", reducing the number of school entrances and adding guards.
The Uvalde Consolidated Independent School District, which has over 4,000 students, received about $69,000 in funding for improved safety in 2020, 70 percent of which it spent, according to a government database.
The district allocated approximately $435,000 for security monitoring in its most recent budget, which more than doubled the $204,000 allocated in its 2017-2018 budget.
A 2019 article in the magazine violence and gender concluded that there is little evidence of programs or practices that have reduced school violence. The paper, authored by researchers James Price and Jagdish Khubchandani, is based on a review of research from 2008 to 2018 on gun violence reduction practices in schools.
"Hundreds of millions of dollars have been spent hardening schools," the researchers wrote in the paper. "None of the methods currently used to prevent gun violence in schools have empirical evidence that they actually reduce gun violence in schools."
While school shootings receive extensive media coverage and attention from policymakers, the paper said they are difficult to investigate because they are "very rare events".
"School officials should not succumb to political pressure to 'do something' when that 'something' is likely to be ineffective and waste limited school resources," reads the newspaper.
In his NRA speech, Trump said classroom doors should be lockable from the inside. He added, "From this day forward, every school in America, above all else, should have a police officer or armed resource officer on duty at all times."
However, several studies have found that there is no evidence that armed officers deter violence in schools.
A 2021 study in the Journal of the American Medical Association found no evidence that armed guards reduce violence, and the number of deaths in schools that had them was even higher.
A 2020 Rand Corporation study also concluded that the rarity of such tragedies makes it difficult to find evidence-based ways to reduce violent deaths in schools.
At the press conference earlier this week, Abbott said he would review previous security measures in the coming legislative sessions.
news week asked Trump for comment.
https://www.newsweek.com/trump-says-schools-must-harden-after-uvalde-texas-already-tried-that-1711100 Trump says schools need to be "tougher" after Uvalde, but Texas has already tried that