Trump submits 2024 presidential candidacy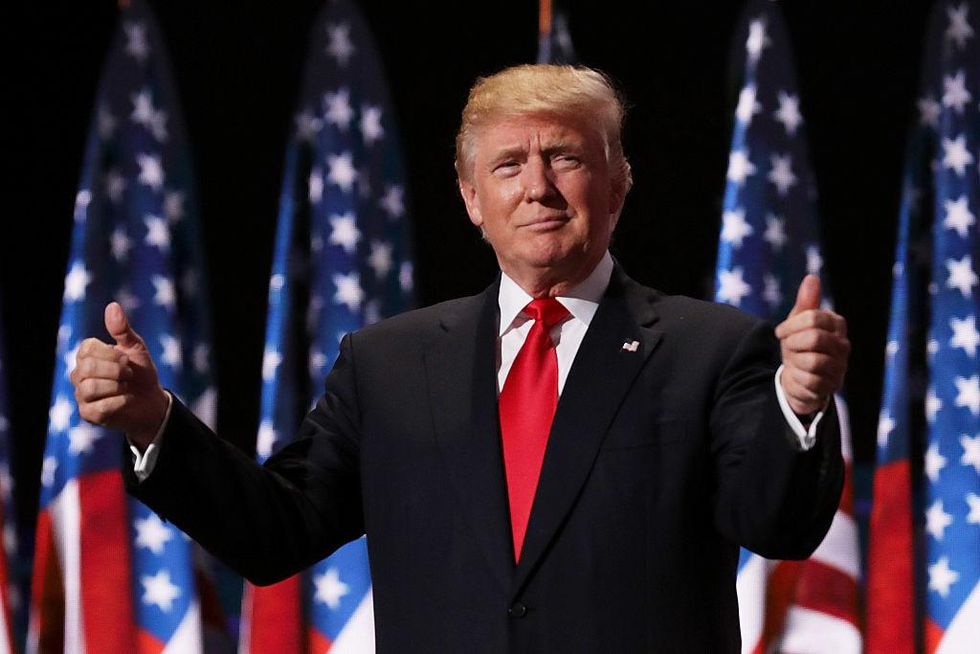 UPDATE posted at 9:33pm EST
Former President Donald Trump has officially announced that he will run for President in the 2024 election.
"To make America great … again tonight I announce my candidacy for President of the United States," Trump said during a speech Tuesday night speech at the Mar-a-Lago in Palm Beach, Florida.
"I'm running because I believe the world hasn't seen the true glory of what this nation can be," Trump said.
Original story below:
Former President Donald Trump, who is expected to formally announce another presidential bid Tuesday night, has applied to run for president in the 2024 election — the filing can be found at the Federal Election Commission website.
Trump before served as president from early 2017 to early 2021 after defeating Democratic nominee Hillary Clinton in the 2016 election. Trump then lost his 2020 re-election bid to Democrat Joe Biden.
House GOP conference chair Elise Stefanik, a New York Republican, backed Trump last week, but Virginia lieutenant governor Winsome Sears said last week that if Trump ran again, she "could not support" him.
Trump recently targeted Florida Gov. Ron DeSantis, calling the governor "Ron DeSanctimonious" and calling him "an average REPUBLICAN governor with great public relations" — but so did Trump said that he voted for DeSantis in the Sunshine State gubernatorial election last week. Reportedly by Trump said that he will "reveal things about him that will not be very flattering" if DeSantis runs for president.
https://www.theblaze.com/news/trump-files-2024-presidential-bid Trump submits 2024 presidential candidacy