Trump trading card account is also used to purchase erotic art
The online profile that sold Donald Trump's non-fungible token collection (NFT) also traded in sexually explicit art.
The TrumpDeployer account, which housed the former president's "digital trading cards" on the NFT trading platform OpenSea, is also used to purchase other online collectibles of a pornographic nature.
In addition to more traditional NFTs, such as those by the popular Bored Ape Club, the TrumpDeployer account has traded several NFTs with an account called Freiburg, which sells "erotic art" featuring nude women and penetrative sex.
According to data available on the OpenSea website, the TrumpDeployer account has traded 14 erotic NFTs since it was set up almost three weeks ago.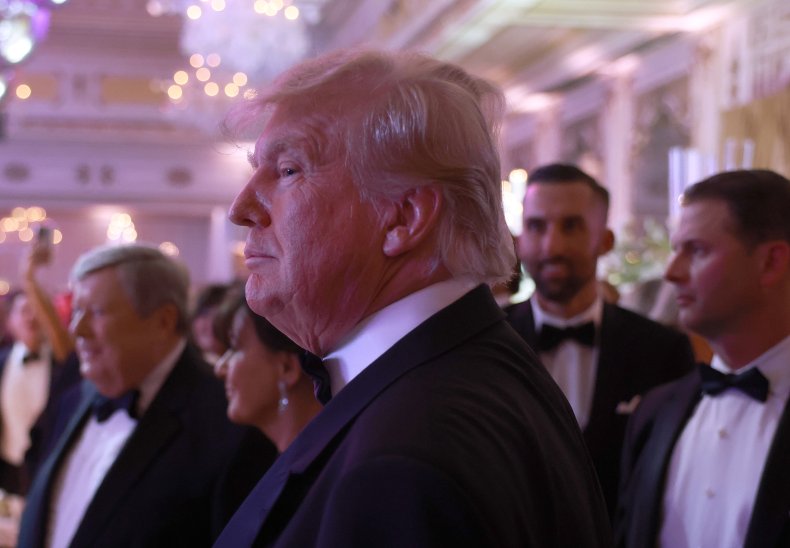 It's unclear who is behind the TrumpDeployer account, and there's nothing stopping them from trading other NFTs while selling the former President's.
A Q&A section on the Collect Trump Cards website states that money raised from sales of the online tokens drawn by illustrator Clark Mitchell will not be used for Trump's 2024 presidential campaign.
The Collect Trump Cards website adds that the company behind the cards, NFT INT LLC, "is not owned, administered or controlled by Donald J. Trump or The Trump Organization" and that they are made using Trump's name, likeness and Image created under a paid license.
Trump was widely mocked for teasing a "big announcement" that was later revealed to be NFTs of him dressed in a variety of disguises including a cowboy and an astronaut.
Even so, the 45,000 Trump trading cards that went on sale December 17 for $99 sold out in a matter of hours, grossing nearly $4.5 million in the process.
However, its value has fallen sharply since the opening day high.
According to the Decrypt website, citing data from OpenSea, shortly after they sold out on Dec. 17, the cheapest Trump trading cards were 0.84 Ether, or about 10 times the original retail price of about $990.
As of December 29, some Trump trading cards have been sold on OpenSea for as little as 0.15 ETH, or around $180.
In a speech on One American News Network, Trump insisted that getting into the NFT world isn't about the money.
"I didn't see it as an investment. I got it when – I thought she was cute. For $99 you get these visions, which I think are very beautiful and interesting, and I've seen it a lot more like that than as an NFT," Trump said Dec. 20.
OpenSea has been contacted for comment.
https://www.newsweek.com/trump-trading-cards-nft-opensea-1770719 Trump trading card account is also used to purchase erotic art