Trump would threaten to hand over secret files to Iran and North Korea: Cohen
Former Donald Trump attorney Michael Cohen said Saturday he believes the former president considered using classified documents to blackmail the United States government or hand them over to North Korea, Saudi Arabia and Iran.
In Cohen's YouTube Podcast Mea culpa, He spoke with former federal prosecutor Glenn Kirschner about the classified documents seized at Trump's Mar-a-Lago estate in Palm Beach, Florida, over the summer.
"I think he wanted to use it for two things, one, to blackmail the United States government on these charges and possible incarceration by saying, 'I have national security documents and national security documents of the harm the country. '" Cohen said.
He then went on to set out what he thought the former President would say: "You keep coming at me, you keep coming at my family, we're going to release these documents to Iran, Saudi Arabia, North Korea You know America's opponents."
Cohen added that he believed Trump would have used the documents for financial gain "because he knows he's guilty of all of these things."
Meanwhile, policy analyst and Dillard University professor Robert Collins said news week on Saturday: "There is currently no evidence that he [Trump] planning to release these documents to anyone outside of the US, Trump simply took the position that these documents belonged to him.
Collins added: "At the end of the day, the simplest explanation is that Trump has a very large ego and perhaps a narcissistic personality, and he genuinely believes that everything he received during his tenure in the White House became his personal property. "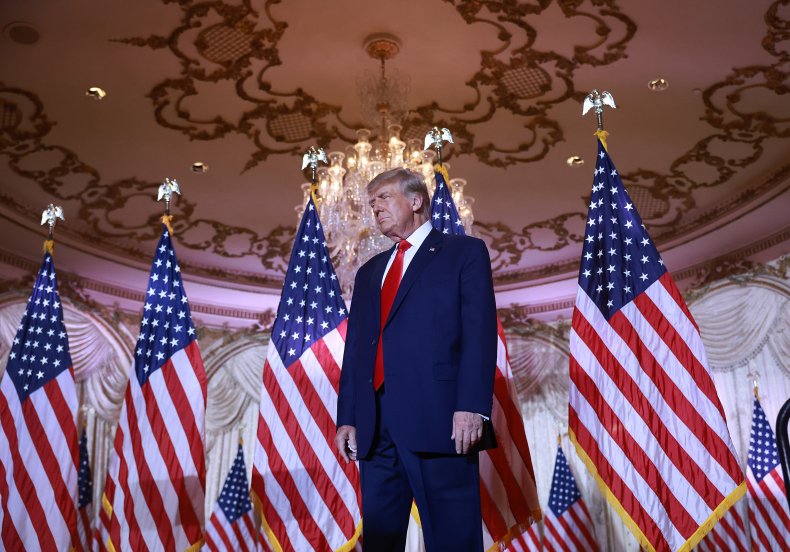 In August, FBI agents, with the approval of Attorney General Merrick Garland, searched Mar-a-Lago and seized top-secret and other classified documents held by the ex-president. Trump has repeatedly denied any wrongdoing over the documents, saying everything he took with him when he left the White House last year has already been declassified. The documents belong to the National Archives and Records Administration (NARA).
The former president called the raid "an unprecedented violation of the rights of every American citizen."
"Fraud after fraud, year after year, that's all the Radical Left Democrats really know, it's their lifeblood – they have no shame. Our country is paying a very high price!!!" Trump posted on his social media platform Truth Social the day after the raid.
news week has reached out to Trump's office for comment.
https://www.newsweek.com/trump-would-threaten-give-classified-files-iran-north-korea-cohen-1767945 Trump would threaten to hand over secret files to Iran and North Korea: Cohen