Trump's campaign reportedly leaves a birdcage at Haley's door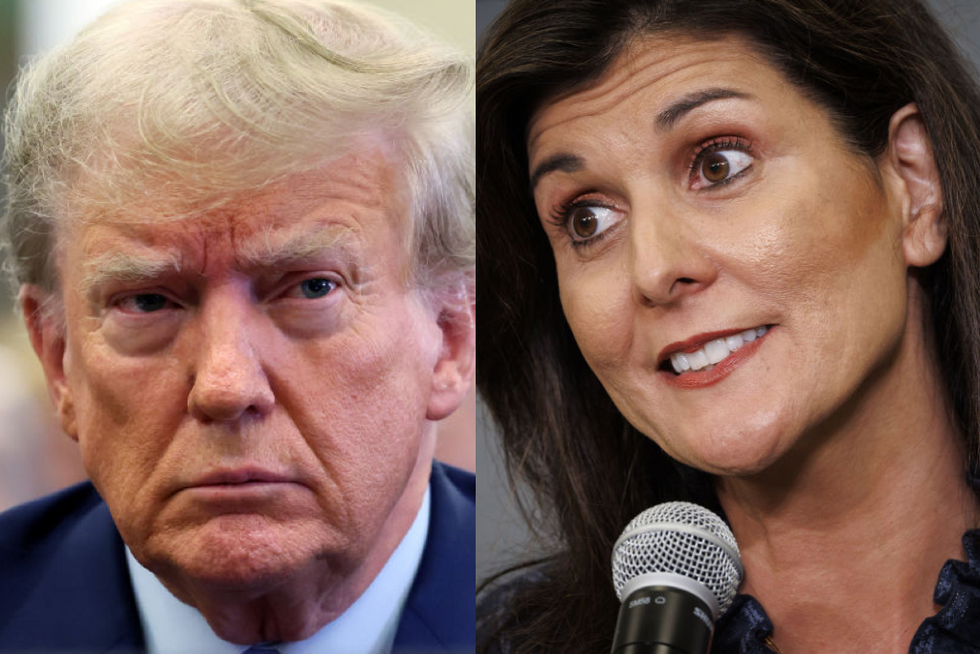 The Trump campaign reportedly left a birdcage and bird seed outside Nikki Haley's hotel room.
"After a day of campaigning, this message awaits me outside my hotel room," Nikki Haley said wrote if you share a photo of the spectacle. A note on the cage indicated it was from the Trump campaign. In her post on X, Haley also added the hashtags "#PrettyPatheticTryAgain" and "#YouJustMadeMyCaseForMe."
Marc Caputo from The Messenger reported that "the Trump camp sent me the birdcage-and-food photo outside Haley's hotel door in Des Moines."
Trump has used the derogatory term "Birdbrain" to refer to Haley. Haley, who previously served as U.S. ambassador to the United Nations during part of Trump's White House tenure, is currently one of the Republican candidates vying for the GOP presidential nomination.
"Nikki 'Birdbrain' Haley has been exposed for her vitriolic infidelity and lies about the Republican Party and me. Doesn't have what it takes, she NEVER has!" Trump wrote in one post on Truth Social as he gives his opinion on the second GOP presidential debate of the 2024 cycle. Trump has skipped the two previous primary debates.
"MAGA or I will never choose Birdbrain Nikki Haley," Trump declared in another post last week on Truth Social. "No loyalty, lots of lies! 'I will never run against our great president,' she said, 'he has done an outstanding job.' To which I replied, "How nice of you to say that, Nikki," knowing that her words meant nothing. She even came to Mar-a-Lago with her family and "brought gifts." Anyway, Birdbrain has neither the TALENT nor the CHARACTER to do the job. MAKE AMERICA GREAT AGAIN."
Haley shared a screenshot of Trump's post and commented"I love this. It means we are in second place and moving up quickly. Bring it with you!"
Do you like Blaze News? Bypass the censorship, sign up for our newsletter and get stories like this delivered straight to your inbox. Login here!