Turkey notifies UN of renaming to a name from 99 years ago
Turkey has asked the United Nations (UN) to be formally recognized under a different name.
Mevlut Cavusoglu, Turkey's foreign minister, submitted a letter asking that his country be called "Turkiye," according to the Associated Press.
Turkey, AP reported, called itself "Turkiye" in 1923 when the republic was established and Kemal Atatürk became its first president. Turkey's request is also seen as an attempt to sever its association with the bird, which is commonly eaten during the Thanksgiving holiday, the AP reported.
Late last year, Turkish President Recep Tayyip Erdogan required all products made in and exported from his country to carry the "Made in Turkiye" seal, AP said.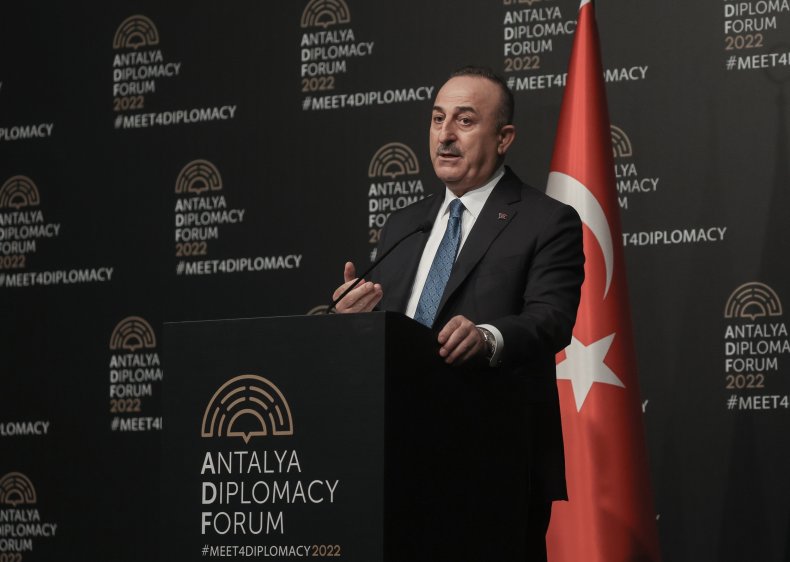 Stephane Dujarric, spokesman for the UN Secretary General, confirmed this news week that the Turkish Foreign Ministry earlier contacted the organization and said that it would like his name to be referred to as Turkiye in UN meetings and documents.
He added: "While it doesn't happen every day, it's not uncommon for countries to ask the United Nations to change the way their country is referred to in official UN postings."
Dujarric also told the AP that Turkey's request became official "from the moment" the request was received.
Turkey asked the UN for the name change after saying last week it intended to block Finland and Sweden from joining the North Atlantic Treaty Organization (NATO).
Turkey opposes the two Nordic countries joining NATO because of their allegedly lax attitude toward militants from the Kurdistan Workers' Party (PKK), an organization classified as a terrorist group by the United States, the European Union and Turkey.
The PKK has been waging a war of independence against Turkey since 1984.
Turkey accuses the two countries of harboring members of the PKK. Also, Turkey said last week that it had recently discovered anti-tank weapons from Sweden used by the PKK.
Along with Turkey, Russia has also objected to the admission of Finland and Sweden to NATO. Earlier this month, Russian Foreign Minister Sergei Ryabkov said that "they [NATO] should have no illusions that we will just put up with it – in Brussels, Washington and other NATO capitals."
news week has asked the Turkish Foreign Ministry for an opinion.
https://www.newsweek.com/turkey-informs-un-it-rebranding-name-99-years-ago-1712357 Turkey notifies UN of renaming to a name from 99 years ago