Two Central Texas companies initiate mass layoffs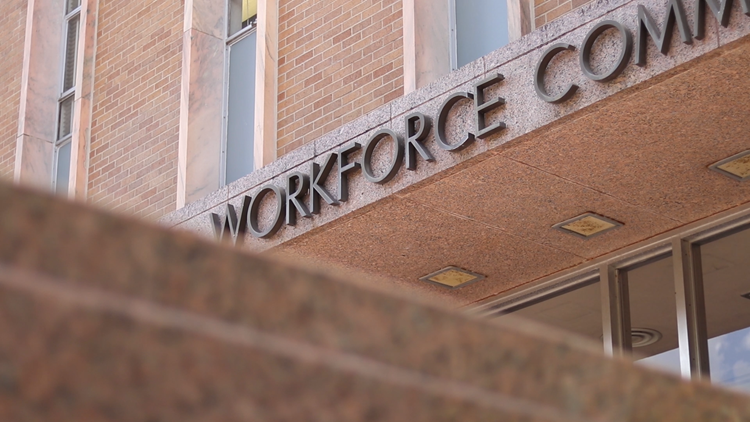 Round Rock-based nonprofit Trellis Company and technology company iBase Operations Corp. from northwest Austin will collectively eliminate 186 jobs.
AUSTIN, Texas – Two Williamson County-based companies will collectively lay off 186 employees.
In a new report by the newspaper partner of the KVUE at the Austin American statesmanRound Rock-based nonprofit organization Trellis Companya student loan guarantor that helps college students manage finances will cut 105 jobs.
Also technology company Ibase Operations Corp.based in northwest Austin, says it will lay off 81 employees at its 7700 Parmer Lane facility.
The layoffs were reported by Trellis and Ibase in WARN letters to the Texas Workforce Commission. WARN letters, which stand for Worker Adjustment and Retraining Notification Act, are federally mandated notices that employers must provide to the state prior to major layoffs.
The report said that Trellis informed the state in a letter dated March 9 about the planned layoffs in April. The letter states that the April 4 reductions will take place at its location at 301 Sundance Parkway. Some of the employees affected will be remote workers connected to the office.
According to Statesman, Trellis has been helping college students for more than 40 years. The company is known for providing information and services related to applying for, securing and paying back federal student loans.
In Trellis' WARN letter, Linda Hackleman, vice president of human resources, said the layoffs were caused by the loss of a government contract.
"Our understanding is that this is likely due to the federal agency's desire to realize certain cost savings," Hackleman said. "The result is that the prime contractor no longer needs the services of Trellis."
Ibase says in its WARN letter that employees will have the option to relocate to Mexico or India. Ibase contractors work for client Qualitest Corp., a Connecticut-based artificial intelligence engineering company.
"In light of the current global macroeconomic conditions, the Search Language Specialist (SLS) program is taking a proactive step to improve budget and resources for 2023 and beyond," it said in a letter to employees. "To support you during this time, we offer you further training programs. We hope completing these programs will help you seize opportunities outside of SLS, both inside and outside of Qualitest."
At the same time, tech giants with large Austin footprints, including Google, Facebook parent Meta, Tesla and Dell Technologies, have laid off thousands of employees since late last 2022.
https://www.kvue.com/article/news/local/williamson-county/two-central-texas-companies-to-execute-layoffs/269-b600e4ac-1148-4256-aa7e-0b1d98659d6b Two Central Texas companies initiate mass layoffs