Two teenagers hit the 82-year-old man in the head from behind, knocking him out and stealing his truck – along with a gift he had just bought for his wife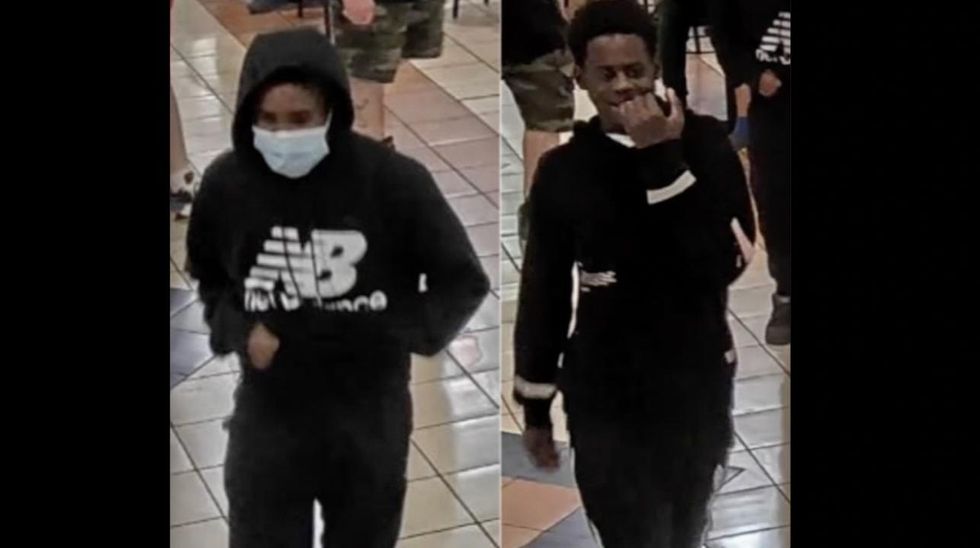 Police said two teenagers hit an 82-year-old man from behind in the head in the parking lot of a suburban Philadelphia mall earlier this month, knocking him out and stealing his truck – along with a gift he was about to give his wife had bought.
what are the details
The victim had finished shopping at Willow Grove Mall around 8:15pm on September 10 and walked across the mall parking lot to his truck, Abington Township Police said WPVI-TV.
Two teenage boys then approached the victim from behind, one of whom hit the man on the back of the head with a hard object, police said.
The suspects forced the victim to the ground and told him, "This is a robbery. Give us all your money," WPVI said.
The suspects then snatched the keys to the victim's truck — along with a gift he bought for his wife, the station said.
The couple fled in the vehicle, which was described as a red 2008 Ford Ranger two-door pickup truck with a ladder rack on the truck bed and a Pennsylvania license of YVG-3700, WPVI reported.
The police released surveillance images of the suspects on Wednesday, the broadcaster said.
Abington Township Police Department is asking anyone with information about the suspects or the truck to contact them at 267-536-1100; Those with information may also call Detective Jeff Anderson at 267-536-1102.
How are people reacting?
As you can imagine, people aren't too happy about what happened. Here's what some commentators had to say about a KYW-TV news story about the attack Yahoo! news ran:
"Very brave teenagers," wrote one commenter.
"'Respect your elders'…LOL…today it's a miracle when teenagers stop attacking/killing them…these are definitely dark days for humanity," said another commenter.
"Lock them up!" explained another commenter.
"Released immediately if caught," predicted another commenter.
https://www.theblaze.com/news/two-teenagers-attack-elderly-man-steal-truck-gift-for-wife Two teenagers hit the 82-year-old man in the head from behind, knocking him out and stealing his truck – along with a gift he had just bought for his wife