UK lifts de facto ban on onshore wind power development
Britain's Conservative Government on Tuesday eased planning rules and lifted restrictions that have effectively banned the construction of new onshore wind farms in England.
Introduced in 2015 by then Prime Minister David Cameron, who also led a Conservative government, the rules allowed a single appeal against a wind turbine proposal to block its development. The regulations resulted in a dramatic drop in the number of new turbines granted planning permission.
Some Conservatives are pressuring the current government to repeal the rules. Lawmaker Alok Sharma, president of the UN Climate Change Conference 2021 and leader of the lobbying campaign, called them "outdated" and "not a sensible way for a planning system to work".
LONDON MAYOR PRESSED TO DEFINE 'WOMAN' IN INTERVIEW WITH PIERS MORGAN
Authorities said on Tuesday the eased restrictions mean onshore wind power projects supported by residents are approved more quickly. They said elected local officials have the ability to make final decisions based on the prevailing opinion of their communities, rather than just a small number of opponents.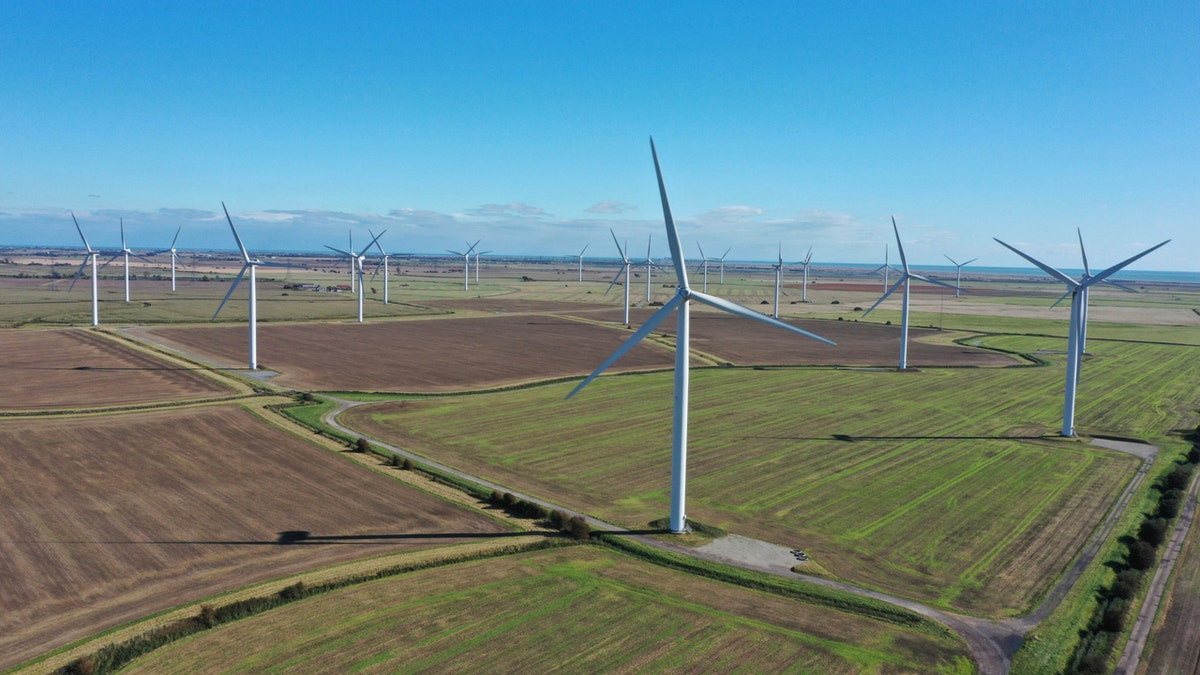 Communities that support wind turbines in their areas would also benefit from cheaper electricity, officials said, adding that how such energy rebates would work will be examined later.
THE UK GOVERNMENT is ordering over 100 schools to keep buildings closed over concerns about concrete aging
Environmental groups said Tuesday's decision, which went into effect immediately, was too cautious and there were still too many obstacles to building wind turbines in England. Greenpeace described the changes as "weak changes" and "just more hot air from the government".
"Today's small step forward means that new onshore wind energy in England still faces higher planning hurdles than anything else, including new coal mines, and it will still be too difficult for communities that want wind to get there." get," said Alethea Warrington, the lead activist at Climate Advocacy.
Renewable energy accounted for 42% of UK electricity generation last year. Much of this came from offshore wind farms. Experts have warned that onshore wind energy production will need to ramp up quickly if Britain is to meet its climate change targets.
CLICK HERE TO GET THE FOX NEWS APP
The UK government has committed to reducing greenhouse gas emissions by 68% by 2030, eventually reaching net zero by 2050 – or only releasing as much greenhouse gas as can be reabsorbed by natural or technological means.