UK Network plays 'emoji movie' during Queen's funeral, dividing viewers
On a historic day for the UK, residents appeared to have the choice of attending Queen Elizabeth II's funeral or The Emoji Movie.
Britain's Channel 5, one of the country's five non-cable channels, decided to air children's television programs while almost all other channels were covering the funeral.
The move was met with derision, condemnation and praise online The Emoji Movie and Channel 5 became trending topics.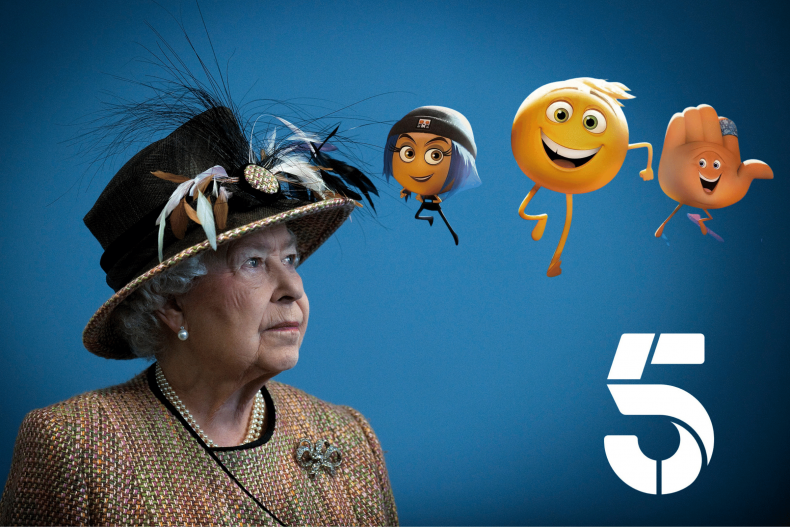 After 10 days of mourning after her death on September 8, the monarch's funeral was held at Westminster Abbey before being driven to her final resting place at St George's Chapel in Windsor, Berkshire.
Coverage of funerals started early in the UK, but Channel 5 aired from 11:10am The Emoji Moviethen Stuart Littlethen Ice Age: Dawn of the Dinosaursthen To sing.
"Really don't understand Channel 5's criticism for showing The Emoji MovieStuart Little etc. during the Queen's funeral," Twitter user @tdnightingale wrote on Twitter.
"What else are kids from non pay tv/streaming families supposed to do, sit and watch white people in suits look overly sad for 6 hours?"
In the comments section of this popular tweet, many wrote that the momentous occasion for children should have been celebrated differently in relation to the royal family.
Others, who preferred not to watch the Queen's funeral, praised Channel 5 for giving viewers an option.
"Not the heroes we wanted…but the heroes we deserve…" wrote @sapphyreblayze, while @cleoofffilm tweeted that the channel's decision to air the famous film will become a "cult classic, dissenting against the Establishment represents".
after release, The Emoji Moviewhich stars James Corden, Patrick Stewart, Anna Faris and Christina Aguilera as voice actors, received incredibly negative reviews and won four Golden Raspberry Awards.
"I can't believe we're finally here, it's going to be such a tough watch. Good luck to everyone who gets through The Emoji Movie on Channel 5 this morning," wrote @davemacladd.
"You made me stand on the side [,,,] Emoji Movie," another tweeted, while @panoparker wrote, "This was so emotional I didn't think it would hit me so hard. Nothing but respect for the people who made it The Emoji Movie it was a masterpiece."
Film journalist Chris Hewitt tweeted: "Appropriately subdued atmosphere, as one would expect from a room full of people who know they are missing The Emoji Movie."
Prince William's third child, Prince Louis, missed his great-grandmother's funeral. Many people on Twitter predicted the royal 4-year-old was at home enjoying the alternative programming on TV.
"No sign of Prince Louis, he's probably in the palace watching The Emoji Movie on Channel 5," @captain_az wrote and received 65,000 likes.
Meanwhile, @gortavfc made the same joke but hinted he'd do it like Kevin McCallister Home alone.
news week has reached out to Channel 5 officials for further comment.
https://www.newsweek.com/u-k-network-playing-emoji-movie-queen-funeral-divides-viewers-1744343 UK Network plays 'emoji movie' during Queen's funeral, dividing viewers