Ukraine identifies nearly 14,000 children kidnapped and deported by Russia
Ukraine's top presidential adviser on children's rights and rehabilitation said Tuesday that nearly 14,000 children have been kidnapped by Russian forces and deported to Russia. Of these, only 125 were sent back to Ukraine. Many were sent to new families in Russia.
Daria Herasymchuk added that Russian troops have killed 456 children and injured nearly 900 others since the aggressive war began almost a year ago.
"We managed to identify and verify the data of at least 13,899 children kidnapped and deported by the Russian army and unfortunately we can say that we were only able to return 125 (of them) home," Herasymchuk said .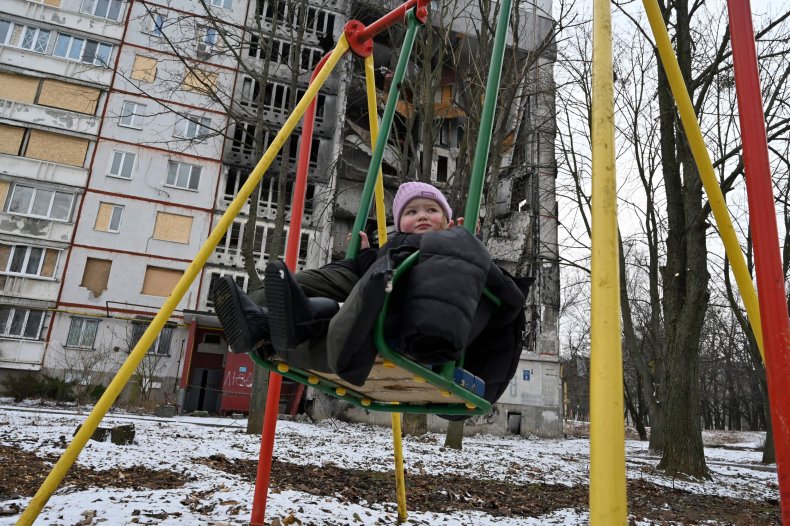 Herasymchuk said 897 children were injured by Russian forces.
Child abductions during the war are a constant allegation, including more than 1,000 children abducted after last summer's bloody battles and bombings in Mariupol. By August 24, the six-month end of the war, at least 7,000 children had been kidnapped and resettled in Russia. This prompted Herasymchuk to create the Children of War website.
Local Russian governments at the time stated that new children were waiting "to meet their new families" and that Russians were being offered one-time payments under federal law.
At the highly contentious point of the war in Mariupol last August, Russia claimed the kidnapping claims were "voluntary evacuations" of children sent by Russia from Mariupol to Tyumen, Irkutsk, Kemerovo and the Altai Krai.
"More than 1,000 babies from liberated Mariupol have already found new families in Tyumen, Irkutsk, Kemerovo and the Altai Territories. More than 300 babies are being temporarily cared for in specialized institutions of the Krasnodar Territory and are looking forward to meeting their new families. ' explained one department.
The death toll of Russian soldiers in Ukraine is rising to between 300 and 900 a day, according to Ukraine's Defense Ministry, which updates the figure daily. The death toll in Russia hit the staggering 100,000 mark before Christmas Day.
Ukraine estimates there have been 116,950 Russian deaths since the war began nearly 11 months ago. This includes 870 on the last day.
Russia does not normally comment publicly on its casualty count, but Ukraine releases its estimates of Russian casualties daily, from soldiers killed to planes and drones shot down. For example, Ukraine reported destroying 14 Russian tanks the previous day, bringing the total since the war began to more than 9,200.
Russia invaded Ukraine on February 24 (2022), but failed to capture the capital, Kyiv, and was pushed back by Ukrainian fighters. Ukrainian fighters have also put up a steadfast defense in northern cities like Kharkiv, where they have pushed back Russian troops towards the nearby border.
Despite many casualties in the war entering its 48th week, Russia has shifted its focus to eastern and southern Ukraine. This includes a strong presence in the Black Sea.
news week has asked the Russian Foreign Ministry for comment.
https://www.newsweek.com/ukraine-identify-nearly-14000-children-abducted-deported-russia-1774522 Ukraine identifies nearly 14,000 children kidnapped and deported by Russia