Ukraine is testing weapons with a longer range than Biden is willing to provide
Ukraine is actively testing new weapons that have longer ranges than President Joe Biden was willing to deliver given the country's ongoing war with Russia.
On Friday the Kyiv independent reported that a Ukrainian defense contractor, Ukroboronprom, announced that it had completed testing a long-range drone.
"As reported, Ukroboronprom was informed in early December about successful tests of a Ukrainian attack drone with a range of more than a thousand kilometers," the company's translated statement reads. According to Kyiv independentthe long-range drone will also be able to carry a payload of up to 75 kilograms, or about 165 pounds.
The news of the Ukrainian defense company comes amid Ukraine's ongoing war with Russia. Throughout the war, the US and other Western nations continued to provide Ukraine with military and economic aid.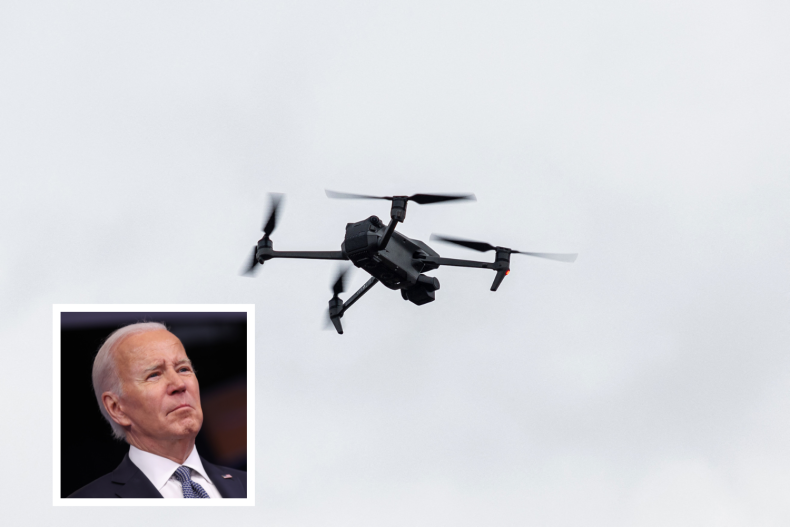 The US has sent dozens of defense packages to Ukraine, including HIMARS and a Patriot air defense system. However, Biden previously said he would not send missiles to Ukraine that could easily reach Russia.
"We will not send missile systems to Ukraine that will attack Russia," Biden said in May, Reuters reported.
In August, the UK Ministry of Defense announced that it would be sending more Multiple Rocket Systems (MLRS) to Ukraine. According to the statement, the MLRS have a range of around 80 kilometers.
Russian Foreign Ministry spokeswoman Maria Zakharova warned the US against sending longer-range weapons to Ukraine in September.
"If Washington decides to supply Kyiv with long-range missiles, it will cross a red line and become a direct party to the conflict," she said.
Russia's Deputy Foreign Minister Sergei Ryabkov also made a similar statement in September, saying, "We warn the US against provocative moves such as shipments of longer-range weapons and more devastating weapons," the Associated Press reported.
"We have repeatedly warned the US of the consequences that may follow if the US continues to pour arms into Ukraine," Ryabkov said, according to the AP. "It effectively puts itself in a state that approximates what you might call conflicting parties."
Earlier this month, the US Department of Defense announced a "$3 billion military capability package" to aid Ukraine in its war against Russia, which includes dozens of different weapons and defense mechanisms such as howitzer missiles and anti-tank missiles.
"These capabilities will complement and work with expanded US-led training beginning this month, which will build Ukraine's capacity to conduct joint maneuvers and combined operations," said Laura Cooper, deputy assistant secretary of defense for Russia, Ukraine and Eurasia. in a statement.
news week has reached out to the US Department of Defense for comment.
https://www.newsweek.com/ukraine-testing-longer-range-drones-biden-willing-provide-1773753 Ukraine is testing weapons with a longer range than Biden is willing to provide