Ukraine report condemns group alleging armed forces are putting civilians at risk
Ukraine has condemned an Amnesty International report accusing the country of violating international law and endangering civilians during its ongoing war with Russia.
According to a report by Amnesty International, released Wednesday after a three-month investigation into Russian attacks in Ukraine, the Ukrainian military has allegedly committed war crimes by planting bases and weapons in residential areas occupied by civilians. The international humanitarian organization has also accused Russia of war crimes, saying the allegations against Ukraine "in no way justify Russia's indiscriminate attacks."
The findings were disputed and condemned on Thursday by Ukrainian President Volodymyr Zelenskyy and Ukrainian Defense Minister Oleksii Reznikov, who both said the report was an attempt to undermine Ukraine's ability to defend itself against "terrorist state" Russia.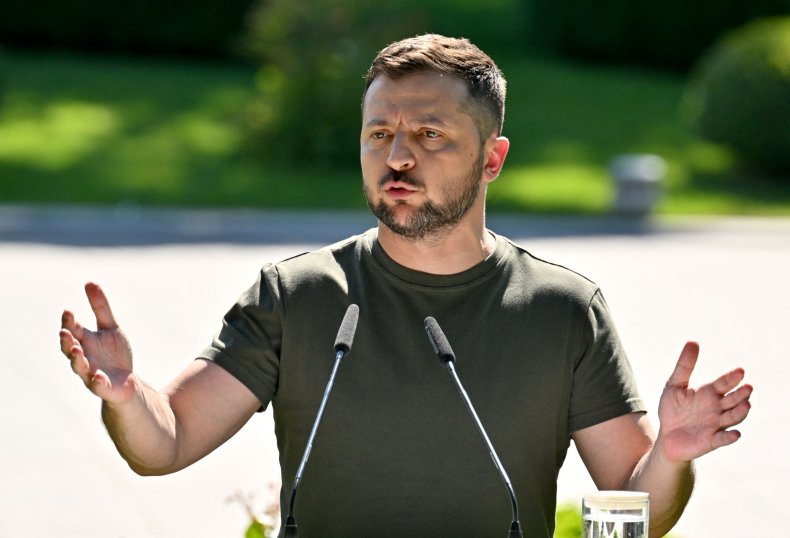 In a televised address on Thursday, Zelenskyy cited an attack on residential buildings by "Russian terrorists" in the Donetsk region that he said killed eight people, before accusing Amnesty International of supporting and trying to get an "amnesty" for Russia to shift the blame. from attacker to victim."
"We don't see clear and timely reports from some international organizations about this and thousands of other crimes committed by Russian terrorists," Zelenskyy said. "Today we saw a very different report from Amnesty International, which unfortunately tries to amnesty the terror state and shift the responsibility from the aggressor to the victim."
"Anyone who amnesties Russia and artificially creates such an information context that some attacks by terrorists are supposedly justified or supposedly understandable must recognize that it is helping the terrorists," he continued. "And when you provide manipulative reports, you share responsibility for the deaths of people with them."
Reznikov drew on his background as a lawyer when he issued a statement claiming Ukraine has a legal right to "oppose genocide" regardless of "what legal structures obscure it." The defense minister argued that Amnesty International's report was an attempt to "casually equate unprovoked Russian aggression with Ukrainian self-defense."
"Any attempt to even casually equate unprovoked Russian aggression with Ukrainian self-defense, as Amnesty International's article does, is evidence of a loss of propriety and a way of destroying one's authority," Reznikov said.
"Ukraine is a state governed by the rule of law," he added. "We comprehensively analyze and assess events in the war, including a legal one, as our obligations require. But we will not allow our army, our DEFENDERS, to be corrupted. I speak as an advocate."
Neither Zelensky nor Reznikov directly addressed Amnesty International's specific allegations.
The organization described the fact that Ukraine maintained at least five military bases in civilian hospitals between April and July as a "clear violation of international humanitarian law". Ukraine was also accused of setting up military bases in 22 out of 29 schools in the Donbass and Mykolayiv regions visited by Amnesty International during the investigation.
Some of the buildings, said to have been used as bases by the Ukrainian military, were later attacked by Russia, resulting in civilian casualties. After destroying schools in at least three cities, the Ukrainian military moved bases to schools in different areas, according to the report.
In some cases, the laws of war dictate that schools and hospitals can become legitimate targets for military attacks, according to the International Committee of the Red Cross.
"The defense position does not absolve the Ukrainian military from respecting international humanitarian law," Amnesty International Secretary-General Agnès Callamard said in a statement. "Militaries should never use hospitals for warfare and should only use schools or civilians as a last resort when there are no viable alternatives."
news week has contacted Amnesty International for comment.
https://www.newsweek.com/ukraine-condemns-groups-report-alleging-forces-put-civilians-danger-1731055 Ukraine report condemns group alleging armed forces are putting civilians at risk