Ukraine shares video of barracks of Russian soldiers: "Not a tight ship"
Ukraine's Defense Ministry released a video mocking Russian soldiers for the dirt they left behind while retreating from a previously occupied part of Ukraine.
That Video Posted on Thursday shows what appears to be an abandoned makeshift Russian barracks in the Ukrainian city of Izium. The video was shot on September 8, according to the ministry, the same day Ukrainian forces announced they had retaken a large part of north-eastern Ukraine. His release follows other revelations by Ukrainian forces about what Russia left behind when it pulled out.
"Order is not the Russian military's best virtue," Ukraine's Defense Ministry said in a tweet that included the video, noting that the last day in Izium was "the last day of their lives" for some Russian troops.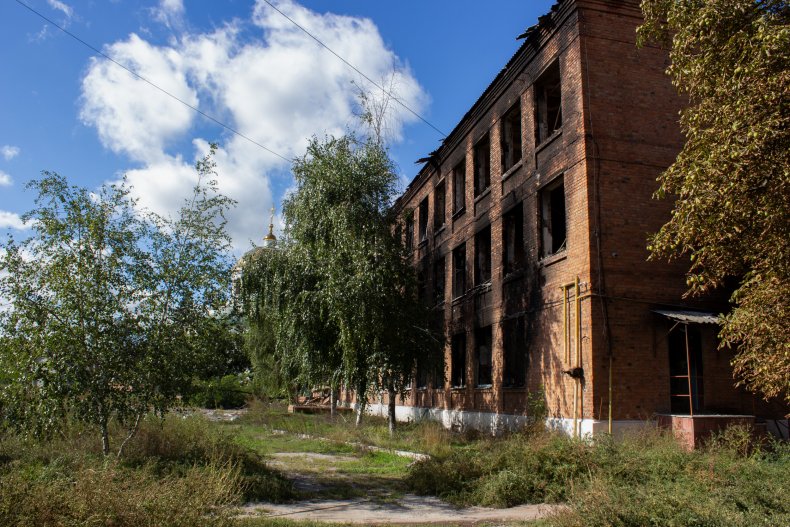 The video shows the date of the day on an improvised calendar wrapped around a hanger. The video flips to show the rest of the barracks, revealing an old stool, clothing, helmets, empty plastic bottles, and sanitary towels scattered haphazardly.
"It was the last day the Russians were here," the video's narrator said in his translated captions. "They ran away very quickly. This is where they lived. This is where they ate, this is where they shit. The second army in the world. Amazing."
The video continues to rotate from a wall of sandbags to a dark room littered with boxes and piles of clothes, plastic and other items. Shelves in the back were shown filled with various items.
"It doesn't seem like a tight ship really," Twitter user Gargouille Lambert, Esq. reacted to the video.
Nagy Orsolya responded to the video with a tweet to say, "It's more than just not keeping the place in order. It's like they're intentionally trying to cause the greatest possible chaos."
"It's like they went in Russia with all their dirty laundry and trash from their homes and just dumped it where they landed," Twitter user Raptor Jesus said in one tweet.
Ukrainian forces recaptured more than 3,000 square miles of territory in the northeastern Kharkiv region during a counteroffensive that began in early September. The region includes Izium, a transport hub used by Russia.
Russia's withdrawal from the region was disorganized, according to the Institute for the Study of War. The Washington, DC-based think tank said the troops "probably withdrew from the area in great haste" and "failed to organize a coherent withdrawal."
Anton Gerashchenko, an adviser to Ukraine's Interior Ministry, previously tweeted that Russian troops had left "half of their equipment," including a tank. Ukraine's Defense Ministry also said it recovered thousands of tons of abandoned ammunition.
Ukrainian officials noted the discovery of additional mass graves found in the wake of fleeing Russian soldiers. Officials reportedly found 440 individual makeshift graves in Izium, which are being investigated as war crimes.
news week has asked the Russian Defense Ministry for comment.
https://www.newsweek.com/ukraine-shares-video-russian-soldiers-barracks-not-tight-ship-1745570 Ukraine shares video of barracks of Russian soldiers: "Not a tight ship"