Ukraine's "People's Satellite" Helps Uncover Russian Equipment: Kyiv
Defense Intelligence of Ukraine (GUR) said it managed to discover thousands of Russian military equipment through space reconnaissance.
The GUR said in a Telegram post that a crowdfunding satellite purchased from Polish-Finnish manufacturer ICEYE was used to find 150 areas where Russian forces were located.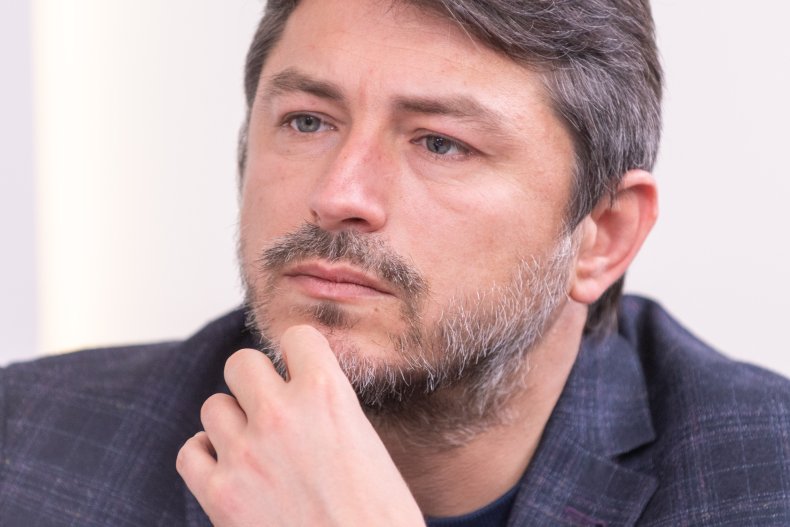 The device uncovered the covert deployments of Russian troops and revealed the locations of tanks, self-propelled guns, anti-aircraft missiles and helicopters.
Ukrainian intelligence was also able to locate Russia's Iskander, S-300 and Pantsir-S1 anti-aircraft missile systems, enemy radars, pontoon crossings, and boats and tents.
These satellite data helped identify antenna systems and positions of anti-aircraft weapons and "allowed to effectively determine the enemy's hidden location in forest plantations in any weather and at night," the GUR wrote, according to a translation.
The satellite was bought after a 600 million hryvnia ($16.25 million) fundraiser launched in June and led by the Serhiy Prytula Foundation, named after the prominent Ukrainian actor and politician.
The initial goal was to buy three Bayraktar attack drones, but after the money was raised, the Turkish company decided to give the plane away for free.
Instead, the money was used to buy the radar satellite, which was handed over to the GUR. The fundraising has enabled Ukraine to acquire access to ImageSat International's (ISI) entire database of satellite imagery for more than a year.
Prytula tweeted that "the people's satellite" had detected 2,600 pieces of Russian equipment and discovered enemy locations in Ukraine, Russia and its allied countries.
"I am more than happy that donations from so many Ukrainians and [Ukrainian] Friends from abroad turned into incredible results," he wrote.
On Friday, Prytula tweeted: "On behalf of our foundation and on behalf of our defenders, I want to thank all these incredible Ukrainians and those who are cheering on Ukraine from outside their borders for giving us the opportunity to (literally) make this happen. cosmic project!"
Satellite imagery allows Kyiv and its allies to assess the movement of Russian troops in Ukraine and monitor Russia. The Ukrainians had not owned their own satellite and had obtained data from external sources such as the USA, the European Union and China. Ukraine today reported.
Since the start of Russian leader Vladimir Putin's invasion, Ukraine has received free satellite imagery from companies including Maxar Technologies, Planet and BlackSky as part of military aid packages.
news week has asked the Serhiy Prytula Foundation for comment.
Do you have a tip on a world news story that news week should cover? Do you have a question about the Russia-Ukraine War? Let us know at worldnews@newsweek.com.
https://www.newsweek.com/ukraine-satellite-russia-military-serhiy-prytula-1762471 Ukraine's "People's Satellite" Helps Uncover Russian Equipment: Kyiv