Ukrainians killed by Russians for refusing to perform at a propaganda concert
According to the Ministry of Culture and Information Policy of Ukraine, Russians shot dead Ukrainian music conductor Yuri Kerpatenko in his own home for refusing to attend a concert they were planning in Kherson, Ukraine.
"Yuri Kerpatenko openly showed his civic stance and refused to leave occupied Kherson," the ministry said in a Saturday post on Facebook, confirming his death. No details have been released about the identity of the person or group that killed him.
Kerpatenko, who has been working in the Kherson Regional Philharmonic since 2000, was asked to work with Philharmonic staff and with Russians who were planning the October 1 concert with the Gilea chamber orchestra. the Kherson Philharmonic.
"This concert was intended by the occupying forces to demonstrate the so-called 'improvement of peaceful life' in Kherson. However, the conductor of the orchestra, Yuri Kerpatenko, categorically refused to cooperate with the occupiers," the ministry added. "We offer our deepest condolences to Yuri's family and colleagues. Eternal memory."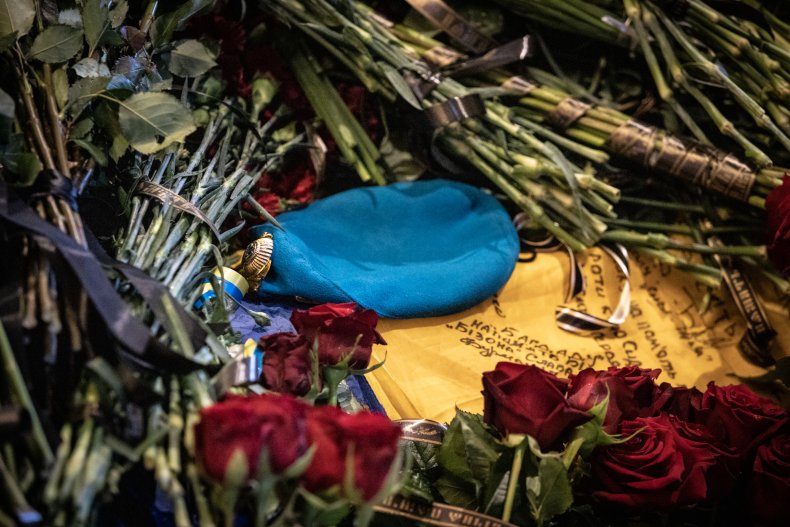 According to the Ministry of Culture, Kerpatenko was chief conductor of the Kherson Music Drama Theater named after playwright Mykola Kulish and chief conductor of the Gilea Chamber Orchestra.
By May, Kerpatenko had often written posts about the invasion of Ukraine, according to his Facebook account. On April 25 he wrote: "The essence of Ukraine is freedom in the broadest sense."
Kerpatenko's family members outside of Kherson lost contact with him in September. That Guardian reported on Sunday, citing a criminal investigation launched by the regional prosecutor's office.
His death was condemned by a number of artists, including Finnish-Ukrainian music conductor Dalia Stasevska, who narrated it The guard that "the history of Russia enforcing a 'follow or die' policy against artists is nothing new. It has a history that spans hundreds of years."
"I have seen too much silence from Russian colleagues," she added. "Would this be the time for Russian musicians, especially those living and working abroad, to finally stand up and take a stand against the Russian regime's actions in Ukraine?"
Meanwhile, American-Ukrainian musician Vlad De Briansky also spoke about the conductor's death in a post on his Facebook account, which he described as "terrifying news".
Many Ukrainian civilians were either injured or killed during the ongoing war, some as a result of military strikes intended for the Ukrainian army. Ukrainian authorities said news week Earlier this year they were investigating around 5,000 cases of damage to civilian property, 2,000 illegal civilian deaths and injuries, and 166 cases of torture. In addition, the Prosecutor General's Office has identified 600 Russians, mostly soldiers, suspected of rape, torture and murder.
Despite the losses, Ukraine has scored a number of successes in its counter-offensives in recent weeks. The country regained a number of Russian-occupied territories and liberated regions, including parts of the Kherson region and the village of Makiivka in the Luhansk region. Meanwhile, Russian President Vladimir Putin's military struggles with poor leadership, unmotivated troops, and problems obtaining equipment and armor.
news week has asked the Russian Foreign Ministry for an opinion.
https://www.newsweek.com/ukrainian-killed-russians-refusing-perform-propaganda-concert-1752226 Ukrainians killed by Russians for refusing to perform at a propaganda concert