University finalizes $490 million settlement with victims of sports doctor sex abuse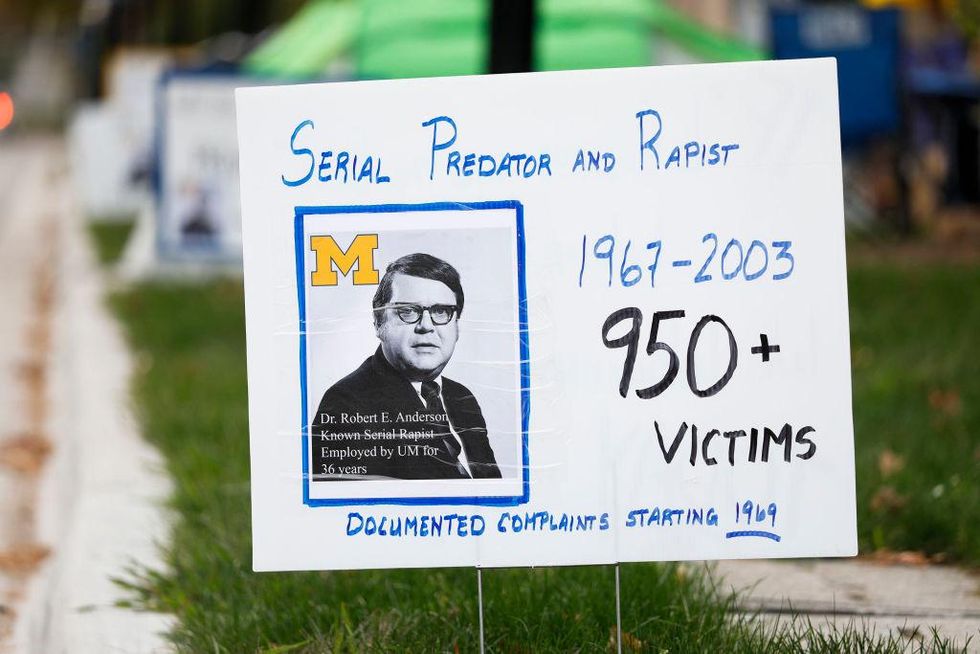 A $490 million settlement between the University of Michigan and the more than 1,000 survivors of alleged sexual abuse by Dr. Robert Anderson was completed on Friday MLive reported.
In January 2022, UM originally agreed to settle with the 1,050 victims for $460 million and set it aside 30 million dollars in reserve for any unidentified victims.
In order for the settlement to be completed, it had to be approved by 98% of the applicants.
The university reported Friday that with the help of an outside mediator, Robert F. Riley, appointed by U.S. District Judge Victoria A. Roberts, a settlement was reached between the parties.
The allocation of funds will be determined by the plaintiffs and their attorneys.
University Board of Regents Chairman Paul Brown said: "The University of Michigan sincerely apologizes for the abuse committed by the late Robert Anderson. We hope this agreement will support the healing process of the survivors."
Anderson was with UM from 1966 to 2003. He died in 2008. The university received almost 1,200 reports of rape Allegations against the deceased sports doctor.
In February 2020, former UM wrestler Tad DeLuca accused the late doctor of molesting him in 1975. DeLuca wrote a letter to the university's athletic director, Warde Manuel, exposing the sexual abuse.
As a result of DeLuca's public allegations, more than a thousand alumni claimed that the doctor unnecessarily penetrated them with his fingers during physical exams.
Of the 1,212 rapes reported to the university in fiscal 2020, all but 18 allegations were against Anderson.
An internal investigation was launched in 2018. On May 11, 2021, the university released a 240-page WilmerHale report Details of the findings of his investigation into Anderson's sexual abuse.
The report claimed the doctor had abused students and athletes for decades. It also accused some faculty of being aware of the ongoing abuse but failing to take appropriate action against Anderson.
In response to the recent spate of sexual abuse allegations, the university earlier this year announced the establishment of the Office of Justice, Civil Rights and Title IX, which will be responsible for investigating cases of misconduct.
"This agreement allows the university to protect future generations of students and everyone in the university community. It complements a separate agreement reached earlier this year that adds a coordinated Community Response Team to the best practices now in place. We are committed to providing a safe and welcoming environment for everyone in Michigan," said UM President Mary Sue Coleman.
https://www.theblaze.com/news/university-finalizes-490m-settlement-with-athletic-doctors-sexual-abuse-victims University finalizes $490 million settlement with victims of sports doctor sex abuse