University of Tennessee Athletics Director Asks Fans for Goal Post Donations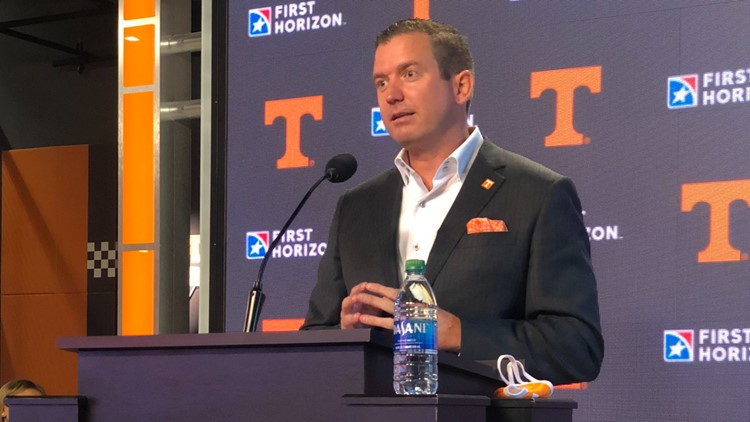 KNOXVILLE, Tennessee — After a historic win over Alabama Saturday night, Vol fans celebrated in part by tearing down the goal posts and throwing one into the Tennessee River.
Since then, the University of Tennessee and Danny White, the athletic director, have been asking about it Donate installing new goal posts for next week's game against UT-Martin.
A day after asking the fans to join in: The Vols delivered. UT has already raised more than $150,000 – more than originally requested – and there are 14 days left!
"Wow! The power of Vol nation reappears! Thanks to everyone who supported us!" White said.
Nearly 3,000 Big Orange Volunteer Spirit donors helped replace the lost goalposts. UT will install a pair of backup items it saved for such an occasion, and the money will help pay for a new set of backups (which, thankfully, won't be needed if the No. 3 Vols defeat No. 1 Georgia) . November 5th – this is a street game).
Remember how we tore down the goal posts, dragged them out of Neyland and dumped them in the Tennessee River?

Yes that was great.

Anyway, it turns out we need goalposts on our pitch to be able to play next week's game. can you all help us 🙏 https://t.co/NSMoL3SzPX

— Tennessee Football (@Vol_Football) October 16, 2022
https://www.kvue.com/article/sports/college/ut-director-of-athletics-asking-donations-for-goalposts/51-2d3c0092-25a6-40e5-bd0d-b9eec17ff9d1 University of Tennessee Athletics Director Asks Fans for Goal Post Donations