US citizens reportedly among hostages held in Israel: Blinken
"Several Americans" could be among those killed or taken hostage in Israel following attacks by Palestinian militants in Gaza and Israeli strikes, US Secretary of State Antony Blinken said.
"We have reports that several Americans may be among the dead," Blinken told NBC's Meet The Press on Sunday. "We are working very actively to verify these reports. Likewise, we have seen reports of hostages," he added.
On Saturday, the Palestinian movement Hamas launched coordinated attacks on Israel, firing rockets from Gaza as its fighters crossed the border. Israel then carried out attacks on the Gaza Strip, which is controlled by Hamas, declaring that Israel was now "at war."
Then reports of apparent kidnappings quickly emerged, and an Israeli military spokesman said a "significant number" of Israeli civilians and soldiers were being held hostage in the Gaza Strip, some of whom were presumed dead.
"Women, children, the elderly, disabled civilians" have been "dragged into Gaza" in "unprecedented" numbers, IDF spokesman Jonathan Conricus said Saturday. A "significant number of Israelis," both civilians and military personnel, are being held by Hamas in Gaza, he added.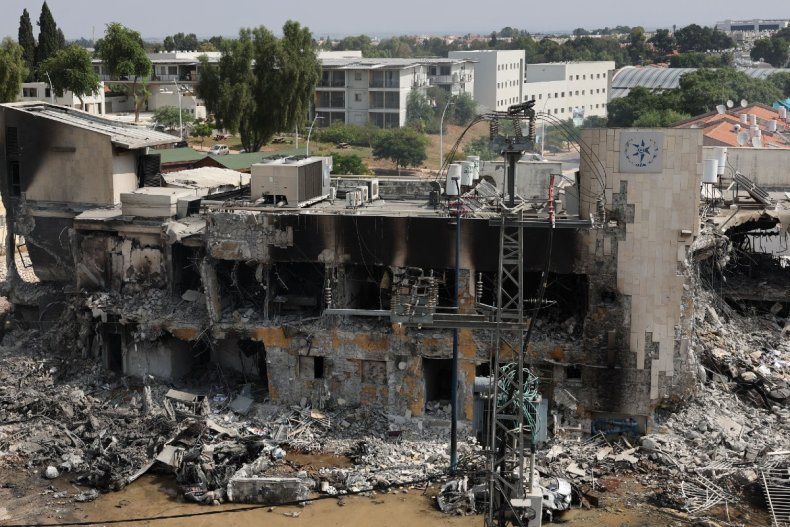 Hamas spokesman Abu Obeida said Hamas had "dozens of captured officers and soldiers" and continued: "They were held in safe places and in the resistance tunnels" in the Gaza Strip.
This was said by the deputy head of Hamas' political wing, Saleh al-Arouri AlJazeera that Hamas had managed to "kill and capture many Israeli soldiers" and that the number of Israeli hostages captured by Hamas was sufficient to release all Palestinian fighters in Israeli custody.
The U.S. Embassy in Israel said Saturday it was "closely monitoring" the situation and was "aware that there have been casualties as a result of these incidents."
"US citizens are reminded to remain vigilant and take appropriate measures to increase their security awareness as security incidents, including mortar and rocket fire, often occur without warning," the embassy said in a statement, adding that U.S. government personnel were not permitted to travel within seven miles of Gaza.
"Any American detained or held hostage anywhere will be a priority for this administration, this administration and for me," Blinken said.
US President Joe Biden said Washington would "offer all appropriate means of support" to Israel after the "terrible and sustained attacks", adding that the US "has unequivocally condemned this horrific attack by Hamas terrorists from Gaza against Israel".
This is a breaking news story and will be updated with additional information shortly.