US rejects Russia's request to halt arms sales to Ukraine
The United States has rejected a request by the Russian government for the Biden administration to stop supporting Ukraine.
During a press conference Monday afternoon, White House press secretary Jen Psaki said the government would continue to offer assistance to Ukraine's government in its fight against the Russian invasion. The Kremlin recently sent a formal note to the White House warning the US to stop supporting Ukraine's military.
In the note, Moscow is said to have described US aid to Ukraine as unacceptable.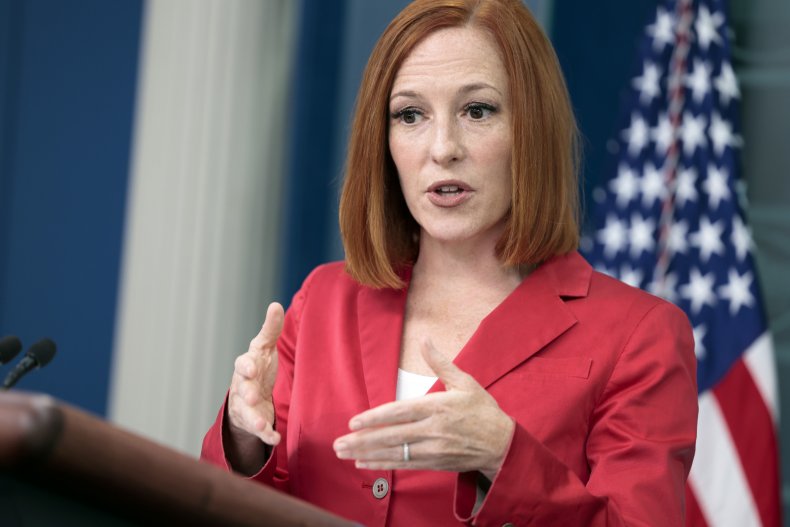 At Monday's press conference, Psaki was asked if there was a cap on US aid to Ukraine. She said the nature of the help would vary. She also mentioned another possible aid package and what might be in it.
"So there may not be the same level of support week after week over the next few weeks. But in terms of what the next package will be and what will be passed, I think these are discussions and recommendations that the President will get from his military leaders. We're going to have those talks with Congress, so I'm in no position to limit that at this point," she said.
Anatoly Antonov, the Russian ambassador to the United States, in an interview with a state Russian-language TV channel, criticized the government's support for Ukrainians, saying that their efforts "do not contribute to the search for a diplomatic solution and agreement on the situation."
Antonov further said that "we have demanded an end to this practice".
Also, Defense Secretary Lloyd Austin, speaking to reporters in Poland on Monday, said he would like Russia to be so "weakened" that the country would not be able to conduct such an operation in the future.
Psaki was asked about Austin's comments and whether fulfilling such a goal was part of US policy. She first referred to a speech by Russian President Vladimir Putin in which he said his goal for invading Ukraine was to take over the country's sovereign integrity.
"So, what Secretary of State Austin was talking about, our goal is to prevent that from happening. Apparently there is a war in Ukraine right now. They are, we are proud of the Ukrainians' success in their efforts to fight back, pushing back on the Russian military, thanks to their courage, but also thanks to our support. But yes, we also try to prevent them from expanding their efforts for President Putin's goals beyond that," she said.
Last week, President Joe Biden announced that the United States would send heavy military and ammunition to help Ukrainians fight Russia as part of an $800 million arms package.
news week has reached out to the White House for comment.
https://www.newsweek.com/us-rejects-russias-demand-stop-sending-weapons-ukraine-1700794 US rejects Russia's request to halt arms sales to Ukraine