US Senator lands at Sparked Fury weeks after Nancy Pelosi visit to Taiwan
US Senator Ed Markey has issued a statement confirming he is leading a team of representatives on a trip to Taiwan.
This trip follows that of House Speaker Nancy Pelosis, which led to a condemnation by China.
Joining the Massachusetts Democratic Senator are Democratic Rep. John Garamendi, Democratic Rep. Alan Lowenthal, Democratic Rep. Don Beyer, and Republican Rep. Aumua Amata Coleman Radewagen.
The delegation landed on Sunday 14th August as part of a major visit to the Indo-Pacific region.
"The delegation will meet with senior Taiwanese leaders to discuss US-Taiwan relations, regional security, trade and investment, global supply chains, climate change and other important issues of mutual interest," the statement said.
After Pelosi's trip, the White House reiterated that it would continue to support Taiwan internationally.
Kurt Campbell, a senior White House adviser on the Indo-Pacific, said during a press briefing Friday that the White House will seek deeper ties with Taiwan given what he called China's potentially destabilizing military activities nearby.
This is an evolving story and will be updated as more information becomes available.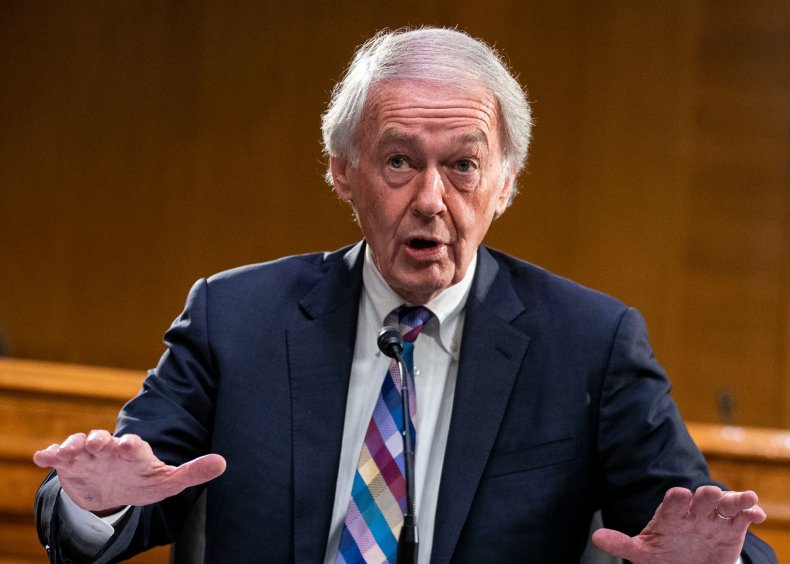 https://www.newsweek.com/senator-ed-markey-taiwan-china-nancy-pelosi-visit-representatives-china-1733482 US Senator lands at Sparked Fury weeks after Nancy Pelosi visit to Taiwan