Uvalde's mother ran to the school to save children from being shot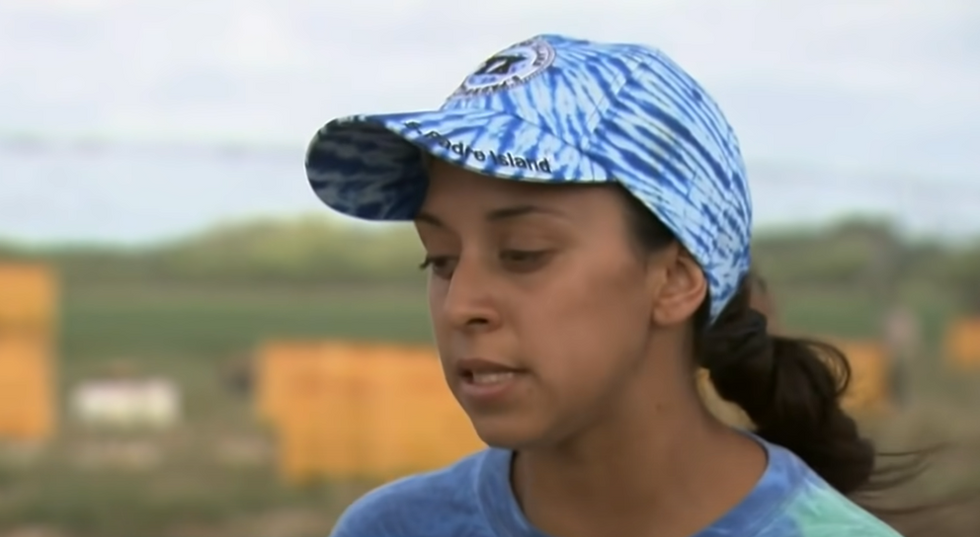 A Texas mother who defied Uvalde police officers and ran to the school to save her children during the mass shooting has come forward to tell her story, despite alleged threats from law enforcement that she not to speak to the media.
On the morning of May 24, Angeli Gomez went to Robb Elementary School to see her children's graduation. At first, Gomez didn't want to take photos with her two sons because she was dusty from working on a farm earlier in the day. She reluctantly took a picture with her two boys and then got back to work.
Shortly after returning to the farm, Gomez received an urgent call from her mother, telling her that there had been a shooting at her sons' school. She got in her car and said she drove 100 mph to school.
Gomez described the chaotic scene at Robb Elementary School after a gunman carried out a deadly shooting spree.
"Right after I parked, US marshals walked up to my car and said I wasn't allowed to park there," Gomez told CBS News.
"And he said, 'Well, we have to arrest you because you're very uncooperative,'" explained Uvalde's mother. "I said, 'Well, you have to arrest me for going in there. And I'll tell you right now, I don't see any of you in there. They are all standing with snipers and you are far away. If you guys don't go in there, I'll go in there.' He immediately handcuffed me."
Immediately after Gomez's handcuffs were removed, she sprinted to school. She fetched her one son from his classroom.
The brave mother then ran to get her second child but was stopped by the police.
She explained, "So I start yelling and I'm uncooperative and I'm like, 'Well, you guys aren't doing anything! What are you doing? You guys don't give a shit!.'"
Gomez said the teacher would not open the door to the classroom her son was in and she was escorted by police. However, Gomez ran back when she saw her son's classroom being evacuated.
"There wasn't an officer at school when I ran to my second son's classroom," Gomez exclaimed.
Gomez said she heard gunshots during the evacuation and it was still an active shooting situation.
"You could have saved a lot more lives," Gomez said as she burst into tears. "They could have walked into that classroom – and maybe two or three would have gone – but they could have saved the whole class. You could have done something."
"If anything, they were more aggressive towards us parents willing to go in there," Gomez said of Ulvade Police.
She said to a police officer, "If anything, you have to go in with me to protect my children."
Gomez said law enforcement cared more about the parents than about the school.
Gomez recently hesitated to speak to the media because she said law enforcement had threatened her. Uvalde's mother claimed a police officer called her and told her her parole – from a decades-old charge – could be violated if she continued to speak to the media. Gomez only gave the interview after a judge told her she would not be penalized for speaking to the media.
The Uvalde shooting ended in the deaths of 19 children and two teachers.
Uvalde School District Police Chief Pete Arredondo was widely criticized for taking his team over an hour to respond to the shooting after the carnage began.
Arredondo did not have his police radio with him when he arrived at the school, which police say may have caused a delay in communicating with police New York Times.

Mom who ran to school during Uvalde, Texas shooting opens up about moments on the inside

www.youtube.com

https://www.theblaze.com/news/uvalde-shooting-mother-school Uvalde's mother ran to the school to save children from being shot