Vaccinated CDC director Rochelle Walensky COVID-19 positive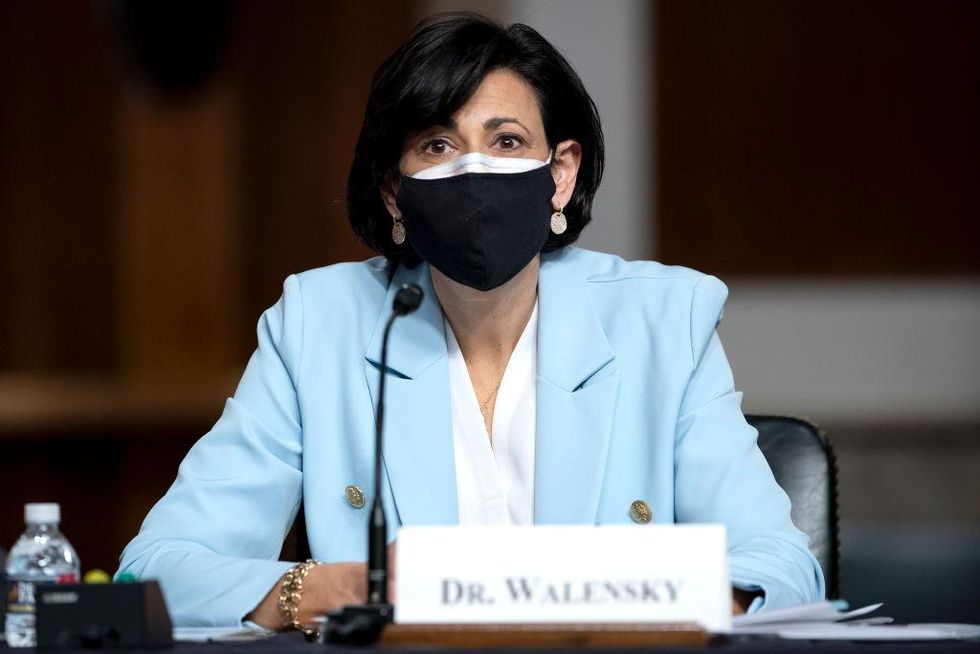 CDC Director Rochelle Walensky tested positive for COVID-19 Friday night.
The Centers for Disease Control and Prevention said in a statement that Walensky had mild symptoms and was resting at home. Walensky will attend CDC meetings virtually.
Reuters reported that Walensky was not at the White House late this week and had not met in person with senior US officials before testing positive for COVID-19.
Walensky attended the World Health Summit in Berlin on Monday and Tuesday — where the CDC director always wore a mask except when eating out or in public, according to a spokesman. Walensky returned to the United States on Wednesday.
The CDC statement said Walensky was "up to date" with their vaccines.
The U.S. Department of Health defines "up to date' as: 'If you have completed a COVID-19 vaccine primary series and received the last booster dose recommended by the CDC for you.'
The CDC guidance adds, "You are still current if you receive all your recommended doses of COVID-19 vaccine and then develop COVID-19. They do not need to be re-vaccinated immediately or given an extra booster."
Exactly one month ago, Walensky received the bivalent COVID-19 booster shot – designed to protect against the original COVID-19 strain and the Omicron variant.
In March 2021, Walensky stated that vaccinated people "don't get sick."
"Our data from the CDC today suggests that vaccinated people don't carry the virus, don't get sick," Walensky said said MSNBC's Rachel Maddow. "And that it's not just in the clinical trials, it's also in real-world data."
Days after Walensky made the comments, the CDC backtracked on the director's remarks.
"It's possible that some people who are fully vaccinated could get COVID-19," a CDC spokesman said New York Times. "The evidence is not clear on whether they can transmit the virus to others. We continue to evaluate the evidence."
https://www.theblaze.com/news/rochelle-walensky-covid-booster-vaccinated Vaccinated CDC director Rochelle Walensky COVID-19 positive