Video allegedly showing Zendaya being beaten sparks viral debate
Viral video footage allegedly showing Zendaya being brutally beaten sparked debate on Twitter over the weekend.
A young woman resembling the 25-year-old can be seen in footage shared on social media euphoria Star can be seen on the ground with a woman standing over her, delivering a barrage of punches and kicks.
People off camera appear to be doing little to stop or stop the altercation as they can be heard screaming in the background as the woman being beaten covers her face trying to protect herself.
The footage, which appears to have been captured using someone's cell phone, was shared on Twitter over the weekend, with many fans wanting confirmation as to whether the subject in question was in fact Zendaya.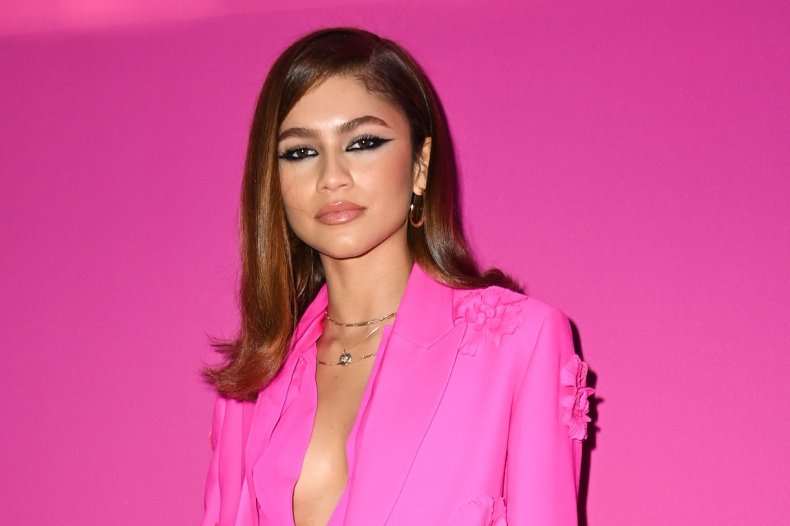 However, many others were more concerned about the seemingly celebratory shouts heard in the video as the woman was beaten and some of the comments posted about it.
"First, I really hope Zendaya doesn't get attacked, and second, all of this [people] laughing at this are disgusting fucking non-humans. Nobody deserves this," wrote one commenter, before referring to the recent shooting in Uvalde. "You can't be sad about a school shooting but laugh days later when someone is being assaulted."
And while a number of posts went viral speculating whether the person in the video was actually Zendaya, others explained that the attack was bogus, whether or not the woman on the receiving end of the punches was a celebrity.
answer to a TMZ article about the video, one commenter tweeted: "Does it matter if the person is famous? This is abuse of another human being, regardless of whether the person is a famous actress or not. They deserve equal treatment and the perpetrator/abuser must be arrested."
Another explained: "[Whether] It's Zendaya or not, why the hell are you laughing at a woman being spanked? that's damn funny."
It also noted that the fact that the attack was recorded — rather than stopped — should be a bigger concern than whether the individual was Zendaya.
"The fact that people just get angry about it [whether] This poor woman looks just like Zendaya and NOT her being spanked and picked up IS what is wrong with the world today," one commenter wrote.
TMZ examined a number of factors that would confirm whether or not the woman was Zendaya, including the fact that the screen star currently has shorter hair than the person in the video.
Also noted was the fact that the woman appeared to be wearing multicolored Crocs. In conversation with who wears what Back in 2016, Zendaya said she tends to only wear sneakers or heels, adding that "for me, there's no in-between."
TMZ he later updated the article to report that a spokesman for Zendaya had confirmed that the woman in the video was not the star.
news week has contacted Zendaya representatives for comment.
https://www.newsweek.com/video-purporting-show-zendaya-being-beaten-sparks-viral-debate-1711293 Video allegedly showing Zendaya being beaten sparks viral debate