VIDEO: Andrea Mitchell recoils in horror and berates the reporter for using the term "pro-life" on MSNBC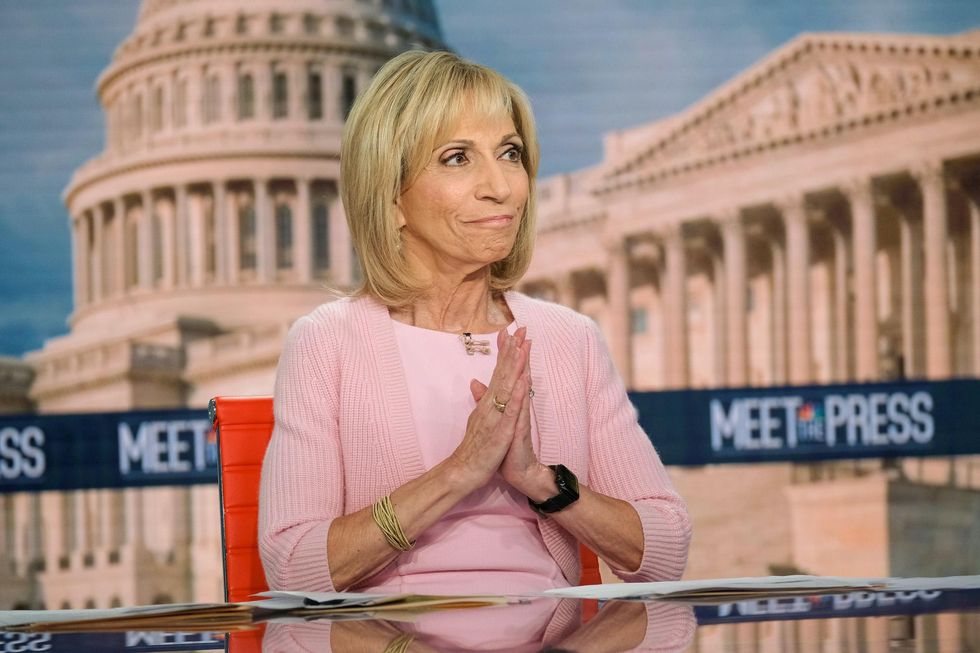 Longtime NBC host Andrea Mitchell berated a reporter for using the phrase "pro-life" in his report on MSNBC Thursday.
Mitchell spoke with Garrett Haake, the network's Capitol Hill correspondent, about Republican Rep. Nancy Mace of South Carolina urging the GOP to change its tone on abortion when Mitchell seemed annoyed at his use of the term Mace used to describe her political opinion.
"Of course we had Nancy Mace yesterday, the Republican from South Carolina, and she spoke very passionately about why she felt it was the wrong tone for her faction to pursue this abortion law and why it was unfair to women, especially women who had been subjected to rape, incest or other forms of sexual violence — and she eventually voted in favor of the abortion measures," Mitchell said.
"Explain that," she added.
"She told reporters afterwards that at the end of the day, as she described herself, she was pro-life," Haake replied. "And that she felt it was important to vote for these measures, despite her potentially politically damaging — or politically unattractive, if you will — appearance to, uh, future voters —"
"Garrett, let me just interrupt," Mitchell replied, "and say that 'pro-life' is a term that you might be using—that a whole group would like to use. But that is not an accurate description."
"I use it because that's what she called herself, Andrea," Haake replied.
"I see, I see," she added hastily.
After several seconds of awkward silence, Mitchell turned to another subject.
"Nevertheless. That was her statement. Now let's talk about Congressman Santos," she said.
Some on social media defended Mitchell, saying the Associated Press Stylebook issued guidance to journalists in 2022 not to use the "pro-life" phrase, but instead to use "anti-abortion." Others believed Mitchell inadvertently betrayed her dislike for the pro-life movement.
Here's the video of Mitchell's overreaction:
https://www.theblaze.com/news/andrea-mitchell-angry-prolife-msnbc VIDEO: Andrea Mitchell recoils in horror and berates the reporter for using the term "pro-life" on MSNBC