Video by Andre Bing shows Walmart mass shooter joking with co-workers
A video on social media allegedly shows the Walmart employee killing six people while joking with other employees.
Police said seven people, including the shooter, were killed Tuesday night in a shooting at the Walmart at Sam's Circle in Chesapeake, Virginia. An explanation provided news week of Walmart confirmed 31-year-old Andre Bing, an employee of the company since 2010, as the shooter.
Shots of Bing were posted to Facebook by a person who said they used to work at the store.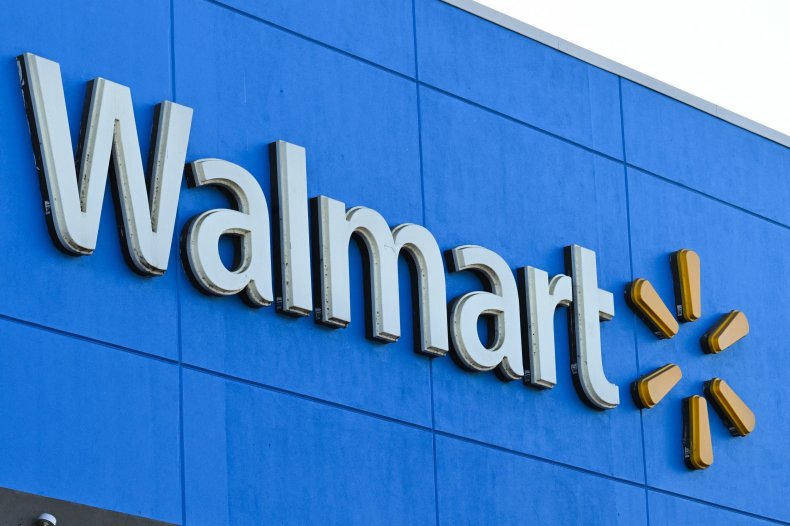 "We drove in the back and I parked it and everything," Bing tells colleagues in the clip. "It's more fun than driving."
Seconds later, Bing can be seen ducking out of frame realizing he's being filmed. The person taking the video laughs, then adds, "Facebook Live! And this is Andre."
It's not clear when the footage was shot, but a 26-second clip was posted to Facebook after filming Tuesday night.
"BOY YOU SICK AF AND IT'S CRAZY I HAVE SO MANY VIDEOS WITH YOU," Draayia Janaee wrote on Facebook. "YOU KILLED PEOPLE WHO WERE NEAR ME THERE. I NEVER THOUGHT YOU WOULD DO SOME S*** SO MUCH…THIS IS THE MANAGER WHO DID IT!! RED IN LIGHT MF."
In another post, the user wrote, "As much as we joked with Andre…I'm glad they fired me from Walmart."
news week contacted the person for further comments.
In the early hours of Wednesday, a Walmart employee said they narrowly escaped death when a manager opened fire on employees in the break room.
"It was the manager," the employee said in a video that was live-streamed on Facebook and later shared on Twitter. "Just skipped a break room, manager coming in there…started shooting bro."
At a news conference Wednesday morning, Chesapeake Police Chief Mark Solensky said that police received a call about the shooting at 10:12 p.m. ET and that the first officers arrived at the scene two minutes later. They entered the store at 10:16 p.m. and the scene was declared safe at 11:20 p.m
Solensky confirmed that six victims had died and four others were in nearby hospitals. He said police believe the gunman died from a self-inflicted gunshot wound.
Solensky said the shooter was a Walmart employee and used a handgun in the shooting, but did not provide details of a motive.
In a statement released on Twitter, Walmart said: "We are shocked by this tragic event at our store in Chesapeake, Virginia. We pray for those affected, the community and our employees. We work closely with law enforcement and we are focused on supporting our people."
In a statement on Twitter, Virginia Gov. Glenn Youngkin said: "Our hearts break with the community of Chesapeake this morning. I will remain in touch with law enforcement officers throughout the morning and have made all resources available as this investigation progresses. Heinous acts of violence have no place in our communities."
President Joe Biden also released a statement noting that "because of yet another horrific and senseless act of violence, there are now even more tables across the country that will have empty seats this Thanksgiving."
The President added: "Jill and I mourn for these families, for the Chesapeake community and for the Commonwealth of Virginia who just suffered a horrific shooting at the University of Virginia this month. We also mourn for all those across America who have lost loved ones to these tragic shootings which we must come together as a nation against."
Biden added that this year he signed the law into law, "the most significant gun reform in a generation, but that's nowhere near enough." We need to take bigger action."
https://www.newsweek.com/andre-bing-video-shows-walmart-mass-shooter-joking-colleagues-chesapeake-virginia-1761778 Video by Andre Bing shows Walmart mass shooter joking with co-workers