VIDEO: OnlyFans model who says she killed her boyfriend in self-defense asked police for help days before stabbing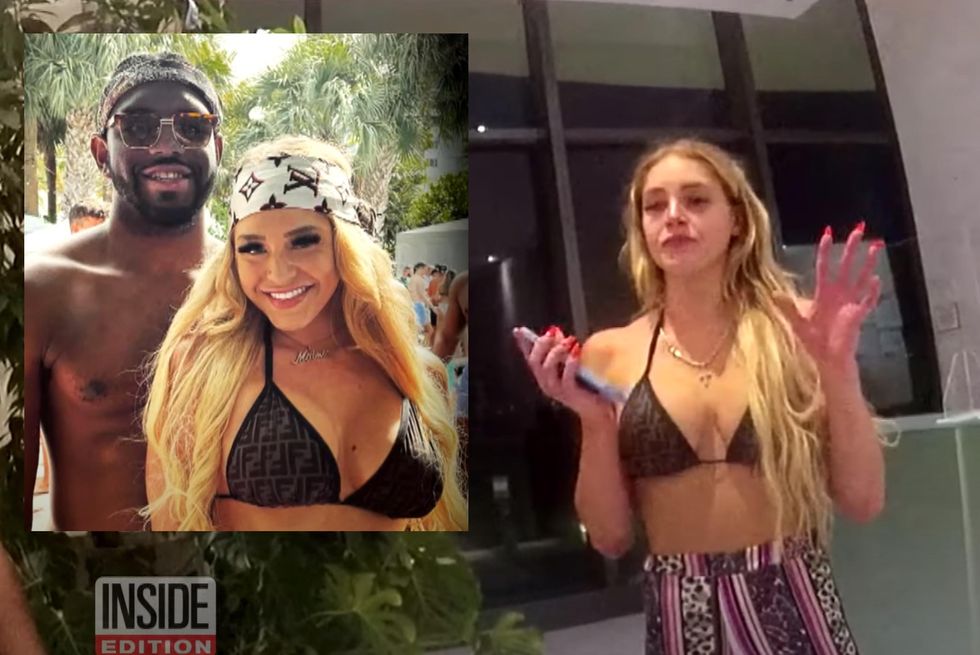 The OnlyFans model, who claimed she stabbed and killed her boyfriend in self-defense, appeared to have asked police to issue a restraining order against him just two days before the fatal attack.
The video came from police bodycams when they answered an altercation described by a security officer at a luxury high-rise building in Miami, Florida as a domestic dispute.
Courtney Clenney, 26, can be seen in the video crying as she tells cops that she wanted a restraining order on her boyfriend, Christian Obumseli.
A security guard said on the video that they called the police after Obumseli lunged at Clenney.
"We come down here to the lobby and her boyfriend comes up to her," he says.
The incident happened on April 2nd. Two days later, she stabbed him in her apartment with a large kitchen knife.
The social media model says in the video that Obumseli stalked her and that she wanted a restraining order against him. She also says that she tried to break up with him with the help of her mother, but she couldn't.
Clenney's attorney, Frank Prieto said WSVN TV that the video supports her claim that she acted in self-defense.
"Mr. Obumseli was the culprit," he said. "She fought for her life. She defended herself and sadly he passed away, but she defended herself with all the energy she had left."
Prieto previously claimed Clenney was a victim of domestic violence and human trafficking.
Larry Handfield, an attorney for Obumseli's family, noted that Obumseli had never been arrested or charged with a crime.
A previously released surveillance video showed Clenney hitting Obumseli in an elevator in February. According to court documents, Clenney told investigators she threw the knife at Obumseli from about ten feet away, but a coroner's report contradicted that claim.
Clenney has more than 2 million followers on social media. She was charged with second-degree murder.
Here is the video of the police operation:

Accused OnlyFans model told cops her boyfriend was stalking her

www.youtube.com

https://www.theblaze.com/news/clenney-bodycam-video-onlyfans-obumseli VIDEO: OnlyFans model who says she killed her boyfriend in self-defense asked police for help days before stabbing