Vivek Ramaswamy is co-founder of Strive Asset Management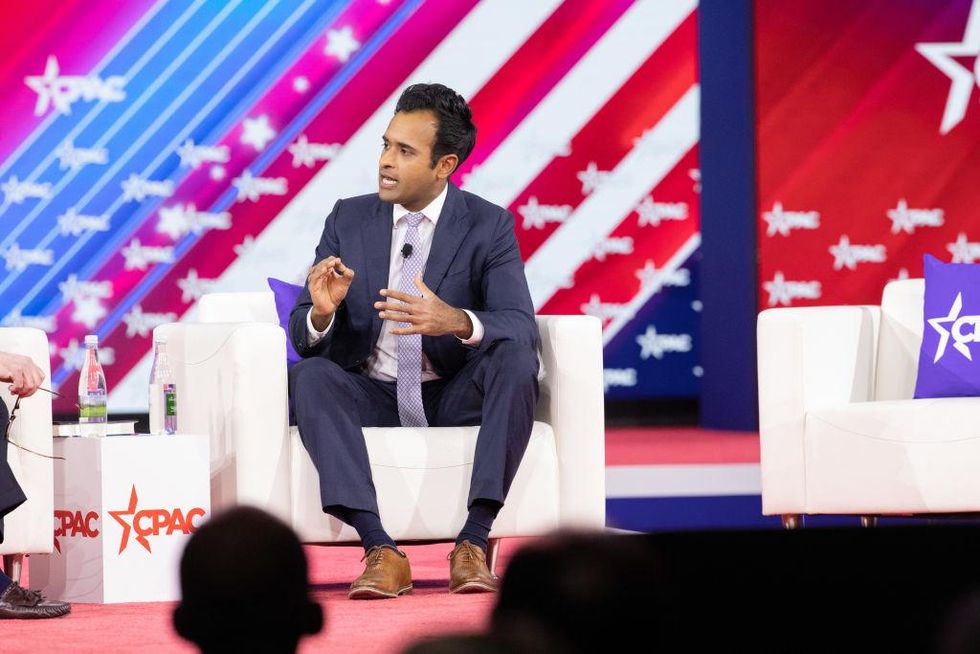 Vivek Ramaswamy, author of Book Woke, Inc.: Inside Corporate America's Social Justice Scam is involved in the creation of a wealth management firm that will push corporations to adhere to excellent business results without grappling with cultural and political issues.
Ramaswamy is co-founder and CEO of Strive for wealth managementa company that has raised more than $20 million and is expected to offer its first product later this year in the third quarter, it appears to be a business press release.
Strive will look to challenge big money managers BlackRock, Vanguard and State Street, which manage around $20 trillion in assets. The press release put the number at more than $20 trillion, while the Wall Street Journal stated that the three companies manage $20 trillion in assets.
"For the past two years, I have traveled the country listening to the concerns of Americans who want to be heard in the places where they shop, work and invest," Ramaswamy said, according to the press release. "We want iconic American brands like Disney, Coca-Cola and Exxon and US tech giants like Twitter, Facebook, Amazon and Google to deliver quality products that improve our lives, not controversial political ideologies that divide us. The fortunes of the Big 3 leaders have fueled this polarizing new trend in American business, and as such we will compete directly with them to realign American business to the common pursuit of excellence through politics."
Many Americans have been unhappy with companies taking political and cultural positions that directly conflict with their own views, but Strive will urge companies to stay in business.
"We're going to call oil companies great oil companies, and coal companies great coal companies, and solar companies great solar companies," Ramaswamy said, according to the Wall Street Journal. "A majority of Americans want companies to stay out of politics," he said. "They want a separate space for where they shop, where they work and where they invest from where they cast their ballots or participate in their political debates."
Ramaswamy noted in a tweet that employees from the major wealth management firms have applied to join Strive.
"I'm really enjoying the flood of applicants … including BlackRock, State Street and Vanguard, who say they're 'tired' of the nonsense tweeted on Tuesday.
https://www.theblaze.com/news/vivek-ramaswamy-strive-asset-management Vivek Ramaswamy is co-founder of Strive Asset Management