Vladimir Putin has 'little interest' in ceasefire: ISW
Russian President Vladimir Putin does not appear to want a ceasefire in Ukraine, even if such a move could help his stalled war effort, the Institute for the Study of War (ISW) said on Friday.
In its daily assessment, the US-based think tank said Russia would "benefit" from a temporary deal that could result in a pause in fighting. This would allow Moscow to "bolster Russian forces for future military operations aimed at pursuing maximalist goals in Ukraine."
Putin's armed forces have suffered major setbacks in their war with Ukraine and have recently withdrawn from the key city of Kherson. Meanwhile, analysts have expressed doubts that Moscow's botched partial mobilization efforts aimed at boosting dwindling troop numbers will bring Putin any near-term advantage.
Despite the ISW's assessment that a pause could work in his favour, Putin has "showed little interest in such a truce" as Moscow's continued demands "equated to a full Western surrender," showing that was the Russian leader's goal , "to strive for a military victory". "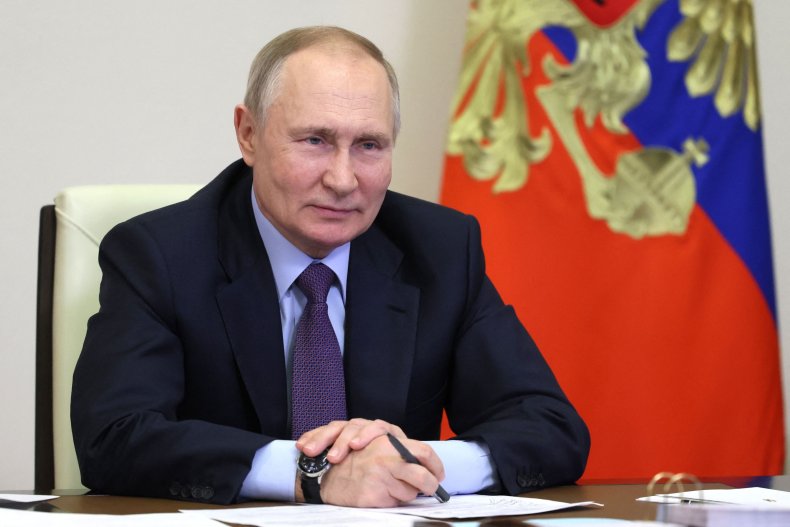 The ISW also said on Friday that Russia is trying to exploit Western countries' desire for negotiations "to create a dynamic in which Western officials feel compelled to make pre-emptive concessions in order to lure Russia to the negotiating table."
Russia and the United States have said they are open to talks, but President Joe Biden said he will only negotiate with Putin if he commits to ending the war with Ukraine.
Kiev says talks can only take place if Russia stops attacking and withdraws its troops from the eastern European nation. Ukraine and many of its allies do not want to reward Putin with concessions, especially since the successful counter-offensives have pushed back Russian forces from large areas.
However, Russia has refused talks with the US on condition that Moscow withdraws from Ukraine, Kremlin spokesman Dmitry Peskov said on Friday, Russia's TASS news agency reported.
The ISW said this was part of a Kremlin ploy to give the impression that "Russia needs to be lured into negotiations" and offer tentative concessions such as recognizing the annexations and curbing NATO and Western military action in Europe .
The think tank has previously said that Putin has no interest in serious negotiations with Ukraine and "retains maximum goals for the war".
Meanwhile, French President Emmanuel Macron indicated that to ensure negotiations take place, he sympathizes with Moscow's need for security guarantees, which have been at the heart of failed pre-war diplomacy.
He told French television network TF1 that "one of the key issues we need to address… is the fear of NATO coming right at their doors and the use of weapons that could threaten Russia," Reuters reported on Saturday.
news week asked the foreign ministries of Russia and Ukraine for their opinion.
https://www.newsweek.com/putin-ceasefire-isw-1764398 Vladimir Putin has 'little interest' in ceasefire: ISW