Vladimir Putin threatens nuclear strikes in Ukraine – "This is not a bluff"
In a televised address to the Russian people early Wednesday morning, Russian President Vladimir Putin apparently threatened to use nuclear weapons in view of the ongoing invasion of Ukraine.
In the previously recorded speech, Putin said he was ready to respond to what he called "nuclear blackmail" from the West by using his country's own weapons, which strongly hinted at the possibility of nuclear strikes.
"If Russia sees its territorial integrity threatened, we will use all defense methods at our disposal, and this is not a bluff," said the Russian president.
Putin said he has "many weapons with which to respond" to perceived threats from Western nations, which have imposed crippling sanctions since Russia's February 24 invasion of Ukraine.
"Those who are trying to blackmail us with nuclear weapons should know that the tide can also turn in their direction," Putin said said.
These comments came in a speech in which the Russian president announced a partial mobilization of the country's armed forces. This mobilization will result in those in the military reserves being called up for service in the army.
This is breaking news and will be updated.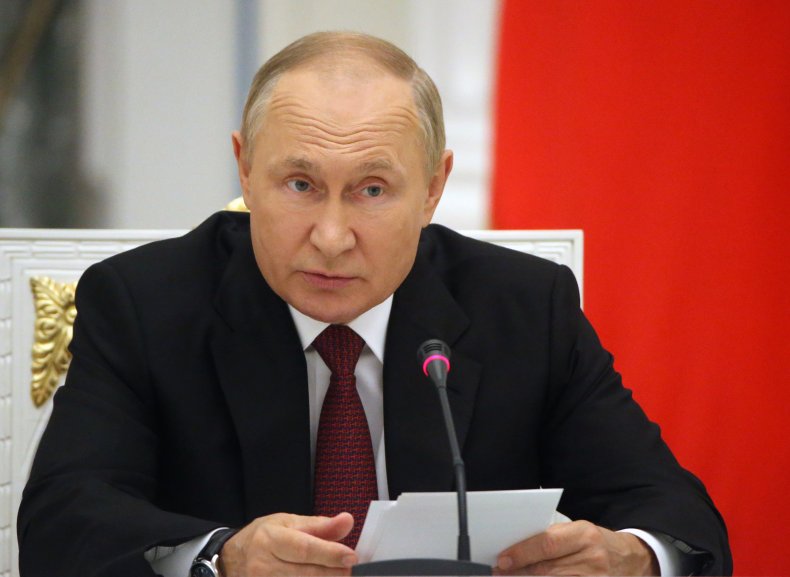 https://www.newsweek.com/vladimir-putin-threatens-nuclear-strikes-over-ukraine-this-not-bluff-1744758 Vladimir Putin threatens nuclear strikes in Ukraine – "This is not a bluff"