Voter registration is open until midnight Tuesday at the Travis County Clerk's office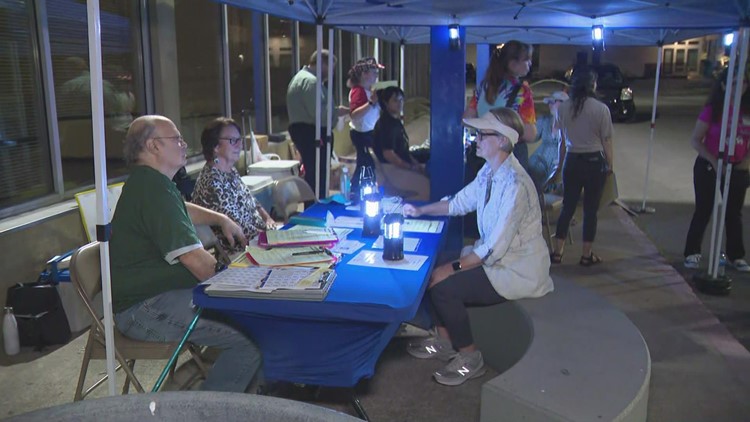 AUSTIN, Texas — October 11 is the last day you can register to vote in Texas for the November election, and some Austin locations are offering late-night options.
That Travis County Clerk's Office at 5501 Airport Blvd., the former location of the Central Tax Office, will be open until midnight for those who need to register at the last minute before the deadline.
Other voter registration offices in the Austin area are open until 5 p.m. on Tuesday. For a full list and map see the Travis County website.
Residents can either vote on Election Day, November 8, or participate in early voting. Early voting for the November 8th election begins Monday October 24th and ends Friday November 4th.
If you are not sure where to vote, you can find your polling place by simply searching for an address here.
https://www.kvue.com/article/news/politics/vote-texas/voter-registration-tuesday-travis-county-clerk-office/269-1673913c-e9df-4dc2-a43a-15b64afc360f Voter registration is open until midnight Tuesday at the Travis County Clerk's office