Wagner Group Chief Uses Soledar to Discredit Russian Armed Forces: ISW
The leader of the Wagner mercenary group is using the Russian attack on the Donetsk town of Soledar to "elevate his political standing and indirectly criticize Russia's conventional military," according to an update released by the Institute for the Study of War (ISW). .
On Jan. 10, Yevgeny Prigozhin published a statement on his company's Telegram page, claiming that Wagner Group troops had taken control of "the entire territory of Soledar." This was quickly denied by Ukraine.
A report released on Friday by the Russian state news agency Tass then claimed that "on the evening of January 12, the liberation of the town of Soledar, crucial for the continuation of successful offensive operations in the Donetsk region, was completed." Defense Ministry spokesman Lieutenant General Igor Konashenkov.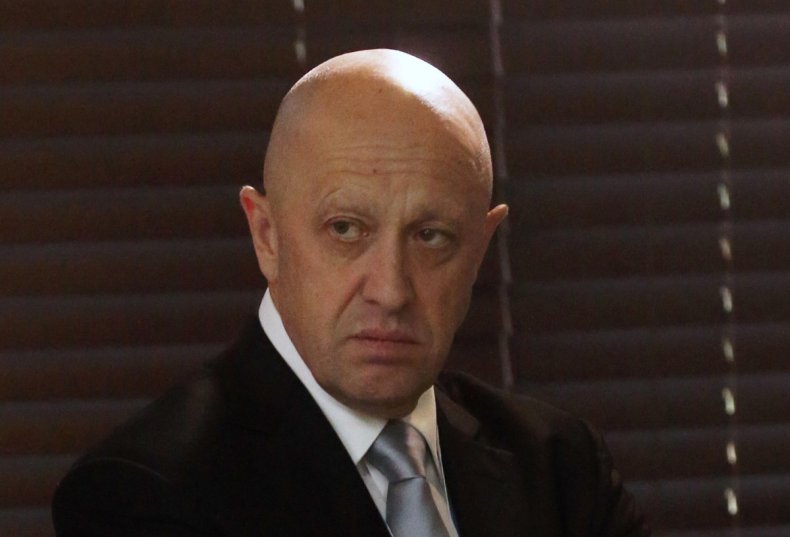 Konashenkov did not mention the Wagner forces, saying instead that "Soledar was seized thanks to continuous strikes made on the enemy by attack and army aircraft, missile troops and artillery of the Russian Troop Group (Armed Forces)."
But a follow-up report "clarified" the Wagner group's role in the Russian attacks on Soledar, saying the town had been "successfully reached thanks to the courageous and selfless actions of Wagner PMC unit volunteers."
On Saturday, Ukraine again denied Russian claims for control of the town, with Deputy Defense Minister Hanna Maliar posting on Telegram that "bitter fighting" continued in the settlement.
As this was unfolding, Prigozhin posted a video through his corporate page on Telegram, praising the Wagner Group's role in Soledar and, according to ISW, "lauding Wagner's capabilities compared to the conventional Russian military."
"Prigozhin explained that the Wagner group succeeded because of its wealth of experience, independence, effective military equipment and superior management system," she added.
Prigozhin is also said to have listed various other apparent advantages of the Wagner Group as an organization.
The ISW said that Prigozhin "probably emphasized these elements, true or not, to distinguish the Wagner group from the conventional Russian military and likely to solicit further recruitment and denigrate conventional Russian forces by arguing for a greater role in the military." Wagner Group – and himself – the war in Ukraine begins."
Political tensions are currently driving the dynamic between Prigozhin and the likes of Russian Defense Minister Sergei Shoigu and Russian Armed Forces Chief of Staff Valery Gerasimov, Dr. Marina Miron from the Center for Military Ethics at King's College London.
"There is also a possibility that alongside his political ambitions there is a desire to point out all the shortcomings of the Russian armed forces," Miron said news week On Sunday.
In his video, she added: "Prigozhin spoke about how his PMC works, emphasizing not only their military capabilities, but also flexibility and direct contact with those on the ground. Perhaps Prigozhin will try to push some kind of reform within the current military machine, which is the polar opposite of his own."
"It remains to be seen how Prigozhin will deal with General Gerasimov, who is now in charge of Ukraine. It also remains to be seen to what extent the Wagner boss wants to cooperate with the Russian armed forces. That seems right now his PMC is kind of 'lone wolf'," Miron said.
The Kremlin announced on Wednesday that General Gerasimov would assume command of Russian forces in Ukraine. This was widely seen as a demotion from General Sergey Surovikin, who had assumed the role just three months earlier.
news week has reached out to the Russian Defense Ministry for comment.
https://www.newsweek.com/wagner-group-chief-yevgeny-prigozhin-using-soledar-discredit-russian-armed-forces-isw-1773885 Wagner Group Chief Uses Soledar to Discredit Russian Armed Forces: ISW