Wake up to cartoonist Keith Knight at a screening of his Hulu show in the state of Salem.
entertainment

Knight, a Salem State graduate, will also receive an honorary degree from the school.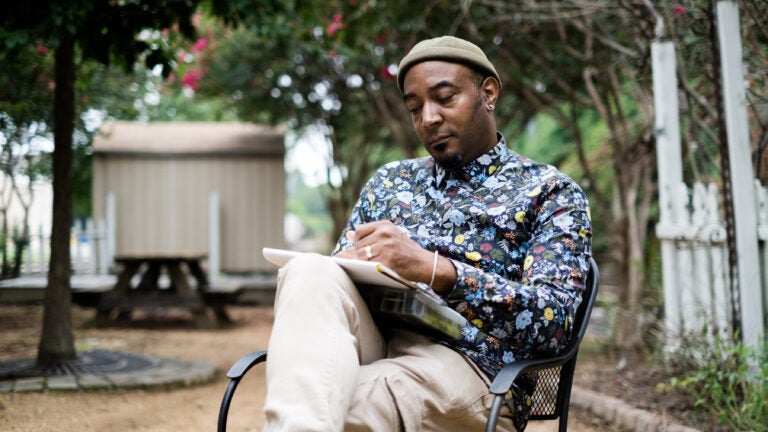 It's not many cartoonists who experience decades of national success and notoriety — let alone see a major television show based on their work. But not many cartoonists are Keith Knight.
The Malden native and Salem State graduate is in town this month to accept an honorary degree from his alma mater and host a community screening of Hulu's "Woke," the show Knight created based on his syndicated comic strips, The Knight Life. co-created", "The K Chronicles" and "(Th)ink".
"It's such a juxtaposition when it comes to being a cartoonist because you work alone all the time, like you're alone," Knight recently told Boston.com. "Being on a TV show is like being part of a huge symphony orchestra where everyone has to do their job to make it work [successful]."
The show follows the adventures of "Keef Knight," a black cartoonist on the fringes of national distribution who tries to keep his work as harmless as possible in order to appeal to a wider audience – until an incident of police brutality causes him to wake up to his responsibilities as a voice in the black community. It's also comedy, complete with talking sharpie markers and trash cans, voiced by the likes of JB Smoove and Cedric the Entertainer.
A Malden-born cartoonist and activist creates a very different kind of "Black Mugshot."


'Stories To Be Told': A new event in Roxbury puts the spotlight on comic book creators of color

"I would say my character is the Charlie Brown of activism – he tries to do the right thing all the time but it always backfires," Knight explains. "I think there's a lot of people out there that see the word 'awake' and say, 'Oh, I don't want to be preached, I'm not going to watch the show.' And then, finally, someone gets them to watch it, and I hear so many people say, 'Why didn't anyone tell me this was going to be fun?'"
Comic comedy inspired by police brutality might sound a bit too pushy in the wake of the murder of George Floyd, but Knight – who notes that the entire first season was filmed before this incident – says it has a timelessness that transcends recent events . He points to his personal experience of police brutality, which inspired the lead character's catharsis in the "Woke" pilot, which took place over 20 years ago.
"And black people will tell you this is an evergreen issue that's going to be around 20 years from now," Knight says. "So when all of that is said and done, I think the show will still have legs."
Knight will host the free community screening of an episode of Season 2 of Woke on May 20th at 10:00 am at the Sophia Gordon Center for Creative and Performing Arts at Salem State University. Registration is required.
Need weekend plans?
The best events in town straight to your inbox
See other events
https://www.boston.com/things-to-do/entertainment/get-woke-with-cartoonist-keith-knight-at-salem-state/ Wake up to cartoonist Keith Knight at a screening of his Hulu show in the state of Salem.