Wall Street's Wolf blames the Biden administration for the ailing economy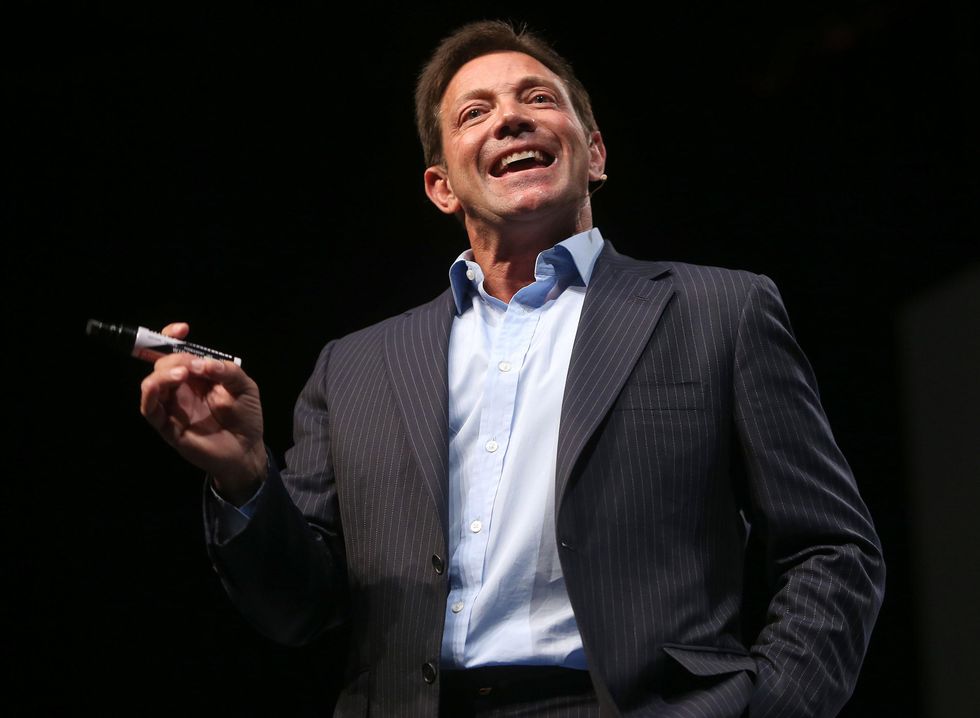 Notorious former stockbroker Jordan Belfort slammed President Joe Biden's economy as "poorly managed" in an appearance Wednesday night. FoxNews.
More dooming news about Biden's economy came out this week. The U.S. Bureau of Labor Statistics (BLS) reported on Thursday that the producer price index — a "family of indices that measure the average change over time in selling prices received by domestic producers of goods and services" — is up 11% year-on-year and down slightly from a record 11.5% in March.
Also the employment office reported CPI inflation rose 8.3% in April, down marginally from March's 40-year high of 8.5%.
Earnings growth rate is outpaced by inflation.
Wall Street is also struggling. The S&P 500 is down nearly 19% since late December — and has reportedly wiped out more than $7 trillion in market value from blue-chip stocks CNN.
The Federal Reserve on Monday warned"Further negative surprises in inflation and interest rates, particularly if accompanied by a slowdown in economic activity, could have a negative impact on the financial system."
The central bank added: "A sharp rise in interest rates could lead to higher volatility, strains on market liquidity and a large correction in the prices of risky assets, potentially causing losses for a number of financial intermediaries."
Deutsche Bank recently warned that there would be a "great recession" while Bank of America chief investment strategist Michael Hartnett warned Clients last month, "'Inflation shock' worsening, 'Rate shock' just beginning, 'Recession shock' coming."
Belfort — the inspiration for the 2013 Martin Scorsese film The Wolf of Wall Street, starring Leonardo DiCaprio — chastised the Biden administration for the struggling economy in "Jesse Watter's Primetime."
Belfort said, "Remember Obama said elections have consequences? Here are the consequences."
"This is a self-inflicted gunshot wound," Belfort said of the Biden administration's economy.
"And it starts with energy policies — which, among other things, caused this cycle of inflation," Belfort told host Jesse Watters. "But it really was a poorly run economy by the government and that's what we're seeing. I think it's getting worse. I think inflation will continue."
The notorious founder of brokerage firm Stratton Oakmont said rising interest rates were "putting pressure on the market because of inflation."
Belfort said, "You're likely to see a lower stock market versus a higher stock market" until inflation "corrects itself."
The Biden administration further exacerbated energy woes by canceling three key oil and gas lease sales in the Gulf of Mexico and Alaska's Cook Inlet this week. The decision was made by the Biden administration despite record gas prices. That AAA The gas price calculator shows that the national average price for a gallon of gas is $4.41 – which is an all-time high.
https://www.theblaze.com/news/wolf-of-wall-street-biden-inflation Wall Street's Wolf blames the Biden administration for the ailing economy