The mother of one of the murdered University of Idaho students has written a touching tribute to her son, describing him as "just about the best person you could ever meet".
Ethan Chapin, 20, was fatally stabbed in the early hours of November 13 along with Kaylee Goncalves, 21, Madison Mogen, 21, and Xana Kernodle, 20, in an off-campus tenement in Moscow. The women lived there, but Chapin visited Kernodle, his girlfriend.
Chapin was described as loyal, carefree and happy in a post on his mother Stacy Chapin's Facebook page on Wednesday.
"Ethan is who he was because of our family," she wrote in the post, which was also signed with his father, Jim's name.
"His foundation was unshakable. He was loved so much that he knew no other way. He was deeply supported and our family of five was different and so very special.
"He loved unconditionally, he was loyal to everyone, he was inclusive, carefree, happy, just the best person you could ever meet. The stories are endless and amazing. He touched lives we didn't know existed. Ethan was incredible."
Chapin was triplets and his siblings – Maizie and Hunter – were returning to university, the Post said, when classes resumed after the winter break.
"We've spent the last eight weeks focusing on Maizie and Hunter aside from the obvious. Maps, talks, walks, hikes, tears, whatever," Chapin's mother wrote.
"Yesterday we successfully dropped her off at the University of Idaho. Hunter was very happy to be back in the fraternity and Maizie warmed to the idea, but it was so good to hear all the girls squealing with delight when they saw her. It was good for this mom's heart to hear that!!"
Ethan and Hunter Chapin joined the university's Sigma Chi fraternity, according to his obituary, while Maizie Kappa joined Alpha Theta.
It went on to describe as "profound" the support the Mount Vernon, Washington family has received from the university, the Moscow Police Department and the Idaho State Police.
"For an update, everything we/Ethan had is now frozen with the defense," Stacy Chapin wrote.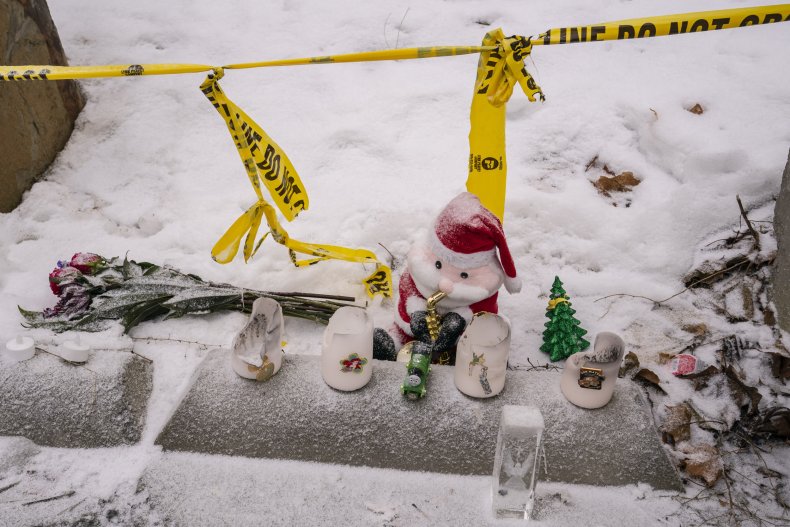 "For us it's about two vehicles, belonging to E and a nice set of golf clubs. We've met with prosecutors, handled media inquiries (hopefully respectfully), administered, mourned, spoken and continue to try to process our new normal."
But after the arrest of a suspect, "nothing has changed," she added. "We don't spend time being angry. That would be energy that isn't well spent, and it still wouldn't change the outcome. We have to look ahead.
"We have done a great job. We will continue to do great work. And as always, we are eternally grateful to so many of you. We can't possibly reply to all of your notes, but we read them all and your kindness and support means the world to us."
Bryan Kohberger is charged with four counts of first-degree murder and one count of burglary in connection with the murders. He has yet to file a plea.
The 28-year-old criminology graduate student at Washington State University, just 10 miles from Moscow, was arrested December 30 at his parents' home in Albrightsville, Pennsylvania, after investigators used DNA evidence, cellphone records and surveillance footage to locate him to connect to the crime, after a probable cause affidavit.
Kohberger is expected to appear in court on Thursday for a status conference, which often involves scheduling court dates.
A judge has issued a gag order barring lawyers and any authorities involved from speaking publicly about the case. But Jason LaBar, the public defender who represented Kohberger in Pennsylvania, said his client was "eager to be exonerated."
https://www.newsweek.com/idaho-victim-mother-pens-tribute-son-1773169 "We have to look ahead"