"We're COMMIE as f-k," says the senior Twitter engineer about himself and his colleagues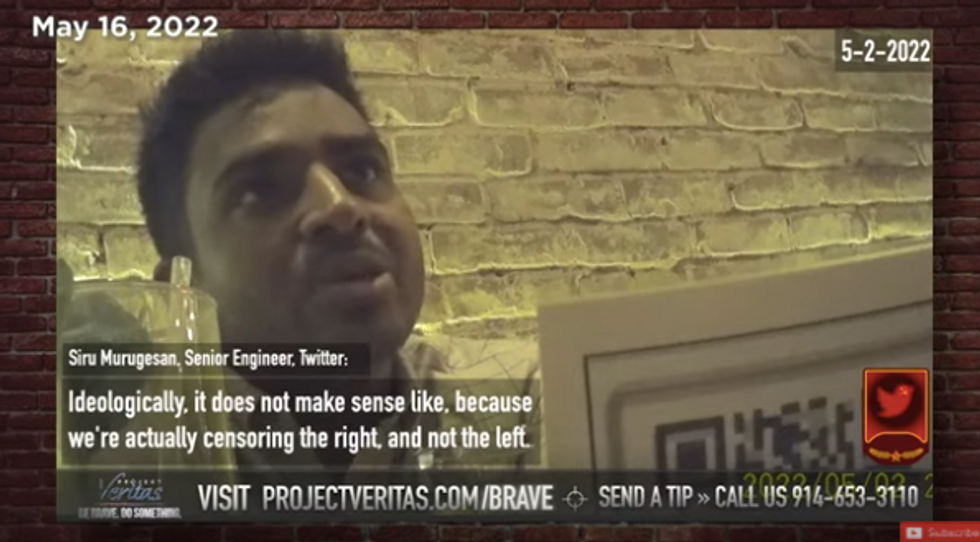 A senior Twitter engineer confirmed what many conservatives have suspected for years.
An undercover journalist got Siru Murugesan to admit on hidden camera that "Twitter doesn't believe in free speech" and "censors rights".
Steven Crowder discussed the story Tuesday in Louder with Crowderepisode and explained how Murugesan, a senior engineer, described himself and his colleagues as "commie as fk.".
Murugesan went straight in Project Veritas Stitch surgery where he made one set of approvals on the culture of Twitter and what a future owned by Elon Musk looks like from the perspective of his peers.
"Some of my peers are like super left, left, left, left, left," he said, adding that many have threatened to quit if Musk takes over and enforces his free speech model.
"We're all like clerks," the engineer said, emphasizing the stark contrast to Musk's capitalist approach to business.
"'I think it's just like the environment, like you're there and you become like that commie — they call it 'Commifornia,'" he added.
Watch the clip for more details. Can't watch? Download the podcast here
Want more from Steven Crowder?
To enjoy more of Steven's uncensored late night comedy that's funny, join the mug club – the only place for all crowders uncensored and on demand.
https://www.theblaze.com/shows/louder-with-crowder/twitter-censors-right "We're COMMIE as f-k," says the senior Twitter engineer about himself and his colleagues