What are you playing this weekend?
October is here, which means it's time to say goodbye to hot, hellish weather and hello to cooler temperatures that make us want to curl up on the couch with a fuzzy blanket wrapped around us and holding a game controller in our hands. If you are not a PC user, in this case have a sweater ready.
Even though summer is behind us, the season is still heating up – at least when it comes to game releases. With Starfield, Baldur's Gate 3, Assassin's Creed Mirage in the wild, and Call of Duty: Modern Warfare's live beta this weekend, it's all a precursor to more games releasing.
This month alone features Forza Motorsport, Lords of the Fallen, Alan Wake 2, Marvel's Spider-Man 2, Cities: Skylines 2, The Lord of the Rings: Return to Moria and more. Plus, there's plenty more for the rest of the year. So now it's time to catch up. If you don't have one yet, play the latest releases to avoid future game jams.
This weekend we take on the role of Kazuma Kiryu, channeling our inner assassin and attempting to spread our terror.
James Billcliffe, Guides Editor – Yakuza Kiwami
I was banned from playing Yakuza Kiwami for a week from my wife because I cursed too much during some of the stinkiest boss fights I've ever experienced.
This weekend it's time for the second round! Kabukicho is just too cool to put down for good.
Kelsey Raynor, Guides Author – Assassin's Creed Mirage, Teamfight Tactics
This weekend I will continue playing Assassin's Creed Mirage. As I write this I'm busy with the final task and it was a lot of fun. Now I want to go back and do silly assassin things just because I feel like it!
Otherwise I will play Teamfight tactics As usual, maybe a bit of Hitman 3 and possibly some Cosmic Witch Sisterhood. At least if time allows… It's also my boyfriend's birthday this weekend, so we'll definitely play Jackbox and have a few drinks at some point.
Rebecca Jones, Guides author – Layers of Fear (2023), Sherlock Holmes The Awakened (2023)
The holiday season is upon us, which means that as a horror nerd, I am obligated to refrain from consuming any media all month long unless it contains at least a hint of the supernatural, paranormal, and spooky. Luckily, two of my favorite scary video games received remakes this year that I've been dying to pay my attention to, so decision paralysis won't at least be a big factor this October.
I've already started both Layers of fear Remaster compilation finale thing and the remake of Sherlock Holmes The Awakened Man. So now it's just a matter of switching between them while snuggled up in a sweater and sipping a pumpkin spice latte, even though the weather forecast for this weekend calls for temperatures in the 20s again. In general, I try to get into the fall mood with some reassuringly familiar but recently incredibly good-looking spooky images, even when the outside world isn't cooperating.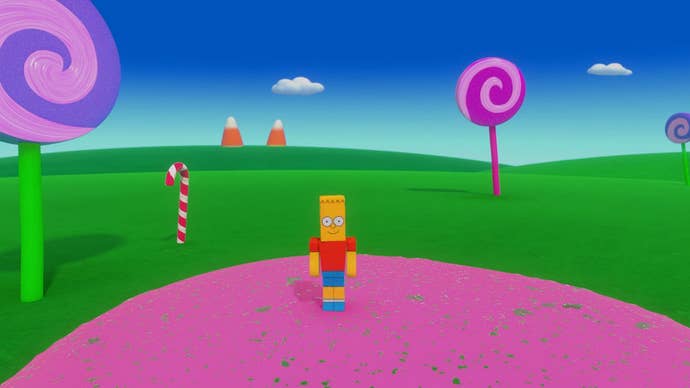 So that's what we're playing this weekend. What about you? Is there anything in particular you would like to play?