What happened to Biden's face, "testicles grew on his chin!"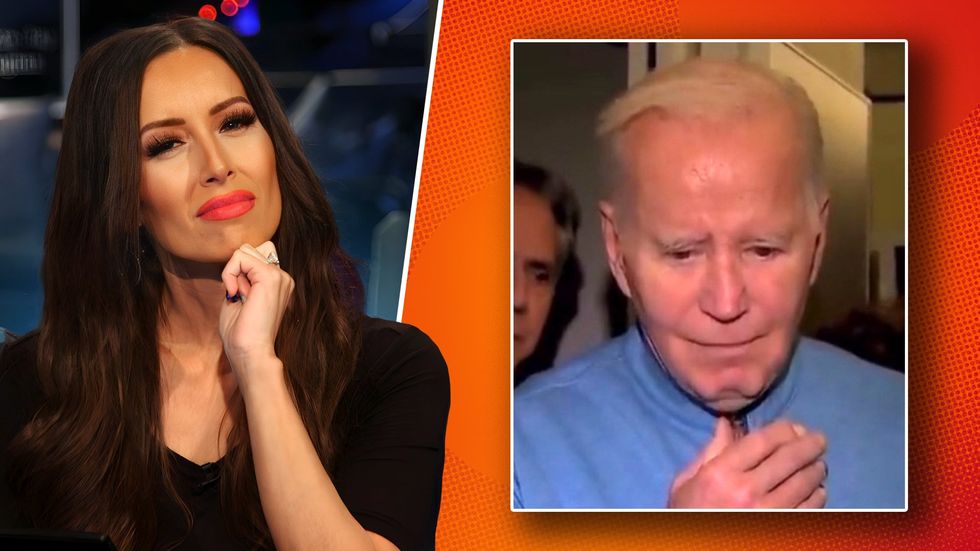 Joe Biden recently did an interview on Air Force One about the Gaza hospital bombing. According to Sara Gonzales, his answers were not only "tone deaf" but also made little sense (no surprise there).
But people are far more concerned about the president's face than his confused response, particularly his chin, which suddenly had an unusually large dent in the middle.
"It was also like he was indenting really strangely when he was talking," Sara says. "It's not what a normal chin would do," which explains the numerous "conspiracy theories out there."
She then shows four pictures of Joe Biden, the last is the picture of him during the interview on Air Force One, which is clearly different from the other three pictures.
"It's hot in Israel," jokes Jaco Booyens, "the mask is melting; Someone pull it back behind their ears and get the stapler."
"We need to get this guy to a doctor; He grew testicles on his chin!" Sara laughs and adds: "There were also people watching his hands… which were much smoother than you would expect from an 80-year-old."
But that's just the beginning of the speculation. To hear all the theories and rumors surrounding Biden's strange appearance, check out the video below.
Want to learn more about The News & Why It Matters?
To enjoy more roundtable overviews of the day's top stories, Subscribe to BlazeTV – the largest cross-platform network of voices who love America, defend the Constitution, and live the American dream.