What happened to Charlotte Sena? Ransom note helps police find missing girl
The suspect in the disappearance of 9-year-old Charlotte Sena, who was found safe Monday, left a ransom note for her family that helped lead to his capture, New York Gov. Kathy Hochul said.
During a news conference Monday evening, Hochul identified the suspect as 47-year-old Craig Nelson Ross Jr. and said he was taken into custody after briefly resisting authorities. He has not been formally charged, according to the governor, who said charges are "totally expected."
The governor said Sena appeared to be "physically unharmed" after she was rescued shortly after 6:30 p.m. on Monday. Describing the ordeal as "every parent's worst nightmare," Hochul said the girl was abducted Saturday during a camping trip with her family at Moreau Lake State Park in upstate New York in what authorities said was a random attack.
"You start thinking the worst, but what happened was extraordinary," Hochul said.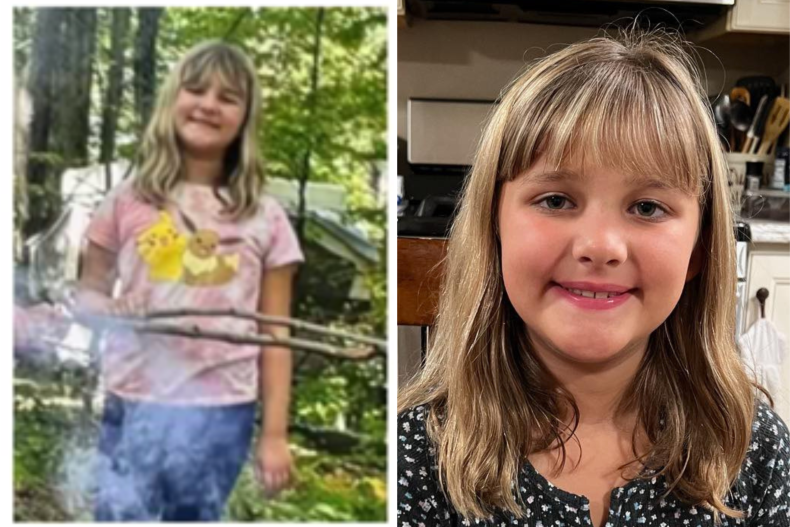 Newsweek asked Sena's family for comment via Facebook on Monday evening.
Sena, of Greenfield, New York, five miles north of Saratoga Springs, was camping with her family at the nearby state park when she went on a short solo bike ride around 6:15 p.m. Saturday and didn't return, Hochul previously said.
When she didn't arrive back at the campsite, her family went looking for her and discovered her abandoned bike on the path she took, leading authorities to believe she had been kidnapped.
After an "extensive search" involving numerous local and state agencies and more than 400 certified search and rescue personnel, a ransom note led to a breakthrough in the case, the governor said.
Hochul said Ross' fingerprints were found on a note left in the mailbox of the Sena family home around 4:20 a.m. Monday.
The fingerprints led investigators to a home in Milton, New York, where police found Ross and Sena in a mobile home.
The child was "found face down in a closet," Hochul said, adding, "She knew she was rescued."
The governor said the suspect was "unknown" to the family before the incident, adding that the vehicle registered to Ross showed his residence was less than two miles from the Senas' home.
"It is unknown at this point whether he knew her or had her monitored for an extended period of time," Hochul said.
Investigators narrowed the list of suspects by requiring that any visitor entering through the main gate of Moreau Lake State Park purchase a ticket, the governor said.
She said the investigation was ongoing.