What my wife Kim taught me about the eternal power of motherly love
NEWYou can now listen to Fox News articles!
Many years ago I was involved in a delicate CIA exfiltration operation where our team rescued an informant and his family from harm. For operational reasons, the source was traveling alone, on a separate route from his wife and children. The informant had no problem with risky espionage operations, but we had to rely on his wife to reassure and accompany the children during a challenging one-way trip to the US
After all, the source's wife and children had never been involved in any covert operations.
I will never forget the family's tearful reunion after they all safely arrived in the US, and how the informant and his family hugged each other in loving embraces.
The 12-year-old from Virginia helps children with cancer after losing his own mother to the disease
We were deeply grateful to our brave source for risking his life for US national security. And we celebrated everything he had done for us over the years.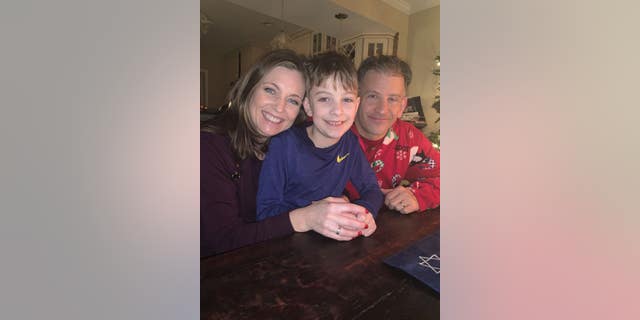 But we also realized that it was thanks to the source's wife that the complicated and arduous exfiltration went smoothly because her children trusted and loved her. It was she who guided them safely to a new home along an unknown and seemingly menacing path.
A mother's love nourishes, encourages, comforts and inspires her children, especially in the most difficult times.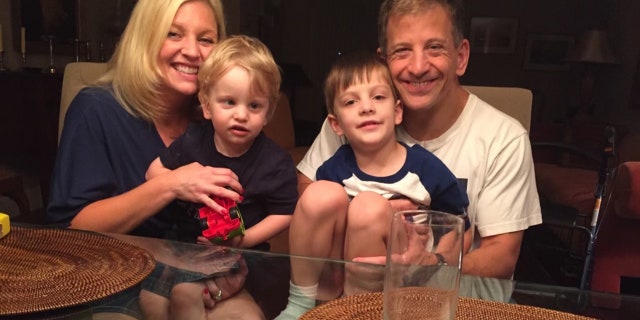 My son Nathan learned of the power of motherly love at the tender age of 9 last October when nearly 100 friends and family joined my sons and I to work with the dedicated team at the Jessie Rees Foundation to bring jars of joy to children with childhood cancer to fill.
DANIEL HOFFMAN: GRATEFUL FOR KIM – BEFORE SHE DIED, MY WIFE LOVINGLY PREPARED ME AND OUR SONS FOR THE WHATEVER WILL BE
Jessie Rees was a junior Olympic swimmer before suffering from brain cancer at the age of 11. During the year she battled cancer before she passed away in 2012, Jessie Rees created Joy Jars, which she filled with toys and gifts to brighten the days of other children fighting to save their lives from childhood cancer.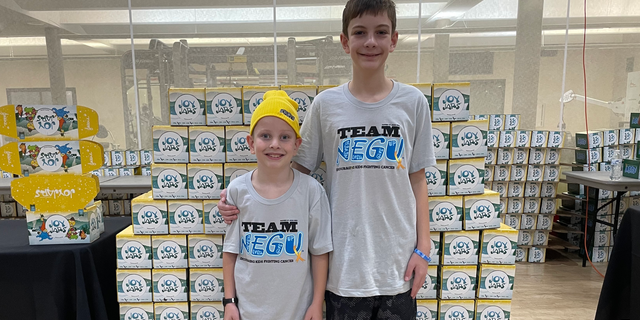 The Jessie Rees Foundation honors her memory by hosting Mobile Joy Jar events nationwide and distributing hundreds of thousands of Joy Jars to children around the world.
A mother's love nourishes, encourages, comforts and inspires her children, especially in the most difficult times.
My sons and I support the Jessie Rees Foundation to honor the memory of my wife Kim who passed away from cancer in March 2021. We will forever be deeply grateful to Jessie Rees for showing us the path to philanthropy that brings comfort to our hearts.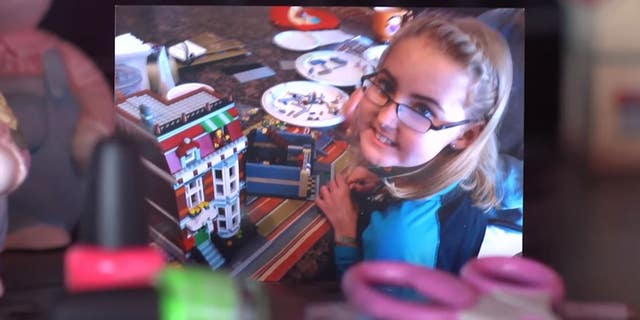 As the sun went down that October day, after our family and all but one of our friends left, only Jessie Rees' father, Erik, and his small team of volunteers and staff stayed at Tyson's One Life Fitness gym, which is where we got the Spent all day filling three thousand joy jars with just what kids need to keep them happy when every little donation means so much.
My late wife, Kim, taught me how to honor loved ones by focusing on something that will last
Nathan, who had not only filled joy glasses all day but also led Coach Faith's sweaty basketball practice, continued to help the Jessie Rees Foundation team members.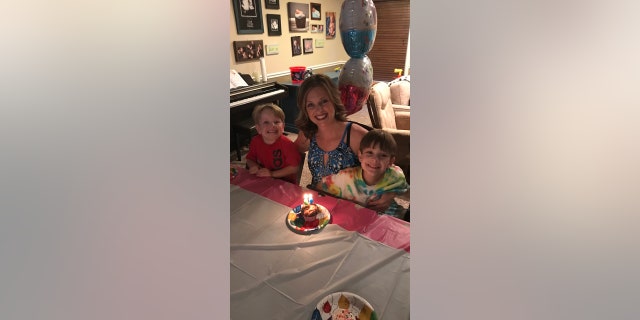 Nathan was still so full of energy. I asked him how he came to find the strength to organize, carry and crate the boxes of Joy Jars.
"Dad," he said, "we're filling Joy Jars today. Not tomorrow. Not next week. Today."
Some days are more important than others.
CLICK HERE TO RECEIVE THE OPINION NEWSLETTER
And so it was for Nathan. That night, as he laid his head on the pillow, he felt a measure of inner peace and contentment.
And he felt his mother's love.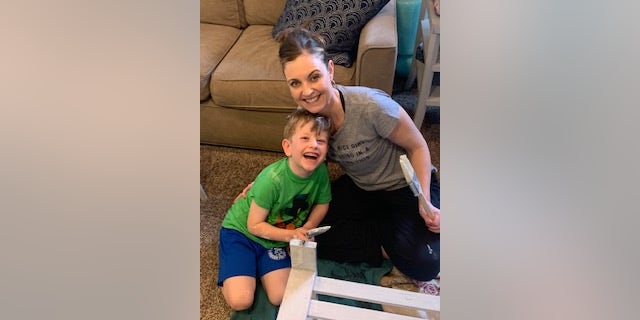 The day was all about honoring Nathan's late mother who, like Jessie Rees, left this world prematurely after a tough battle with cancer. But Kim's spirit urged Nathan to keep going until his righteous work was finished that day.
Weeks before her death, Kim told our sons that she would be their guardian angel and watch over them.
CLICK HERE TO GET THE FOX NEWS APP
This is the power of eternal motherly love.
And that's what my sons and I will reflect on this Mother's Day as we remember our Kim and how she continues to inspire us to do our best, especially on the days when it matters most.
CLICK HERE TO READ MORE BY DANIEL HOFFMAN