What the 'This Is Us' cast said about the show's ending
This is us is almost over, so fans of the NBC drama better get their tissues ready as they say goodbye to some of their favorite characters.
The show has run for six critically acclaimed seasons and the final episode, titled Us, will air Tuesday, May 24th.
Fans of the show aren't the only ones who've had to take the time to say goodbye to Rebecca (Mandy Moore), Jack (Milo Ventimiglia), the Big Three and other well-loved characters — as has the cast.
What the This is us Cast members have spoken about the end of the show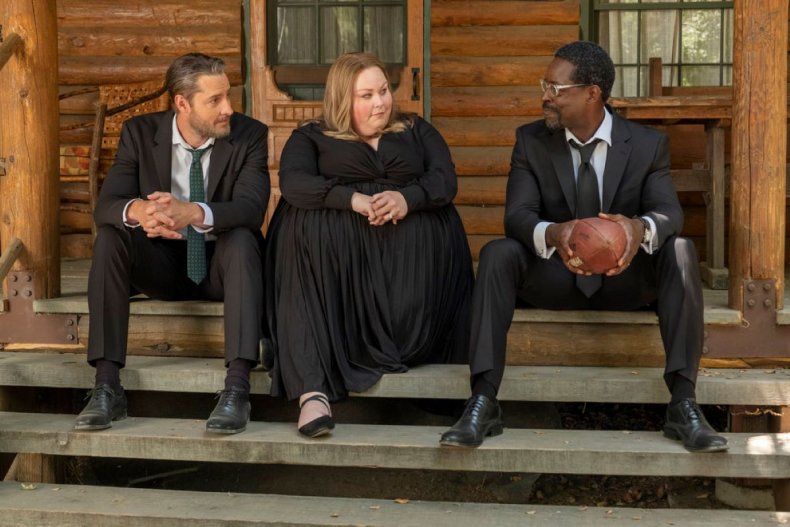 The last episode of This is us will be set in two time periods, today at Rebecca Pearson's (Mandy Moore) funeral and then at a point in the early '90s when she and Jack were still alive.
That This is us Cast members reflected on the show's ending and what it means to say goodbye to their characters, with Justin Hartley, who plays Kevin Pearson news week that he now feels "at peace" with it.
"You know, it's interesting, I don't know what's wrong with me, but I'm totally comfortable with it and happier than ever," Hartley said.
"It was the greatest job I've ever had. The opportunities he gave me, the way he changed my life, I could just keep going."
He added, "I think one of the really healthy things I could do was like, about three years ago, we knew the show was ending, and so for the last three years I've sort of said goodbye.
"I enjoyed the taste, I enjoyed every moment, I looked at people who remember things, you know, bank things, things I'll never forget.
"I've been doing that for the last three or four years, especially the last three years when we knew the show was ending after six seasons.
"So, it was kind of something I was ready for, prepared for. I also feel like, I mean, I might be crazy, but I also have a feeling I'll be seeing these guys a lot. I mean, I don't see that we're really losing touch.
Moore spoke up Weekly entertainment of the final episode, saying of the finale: "I cried just because it was the ending, but it wasn't nearly as upsetting to me.
"I just remember closing it by saying, 'You hit the landing, Dan. You really did. Nobody will be disappointed. It's a really nice way to end this story.'"
Ventimiglia, who reprises his role as Jack in the finale, added: "It feels complete.
Chrissy Metz, who plays Kate Pearson, spoke about the final episode entertainment tonightsaid: "I think people will be very satisfied [with the finale] and I thought, 'Wow, that's such an indication of the impact we're having on people.'
"Whether we're still alive, whether we're part of their family… there are so many ways we can impact the lives of others. Whether we know it or not."
Sterling K. Brown, who plays Randall Pearson, also spoke about the final episode ahead of the premiere, telling TVLine that the cast didn't have to strain to express their feelings because they were filming Rebecca's funeral.
"More than anything, I think because we knew we were saying goodbye to Rebecca when we said goodbye to the show, it was already in us," Brown told the publication.
"You didn't have to force it. It was fairly readily available on the surface. Something as beautiful as that experience, when their characters all came to an end at the same time, everyone had strong feelings about it.
"So I'm glad we got the chance to do it when we did it, rather than three or four years ago, and we still have three or four years to go."
This is the final episode of Us to air Tuesday, May 24 at 9:00 p.m. EDT on NBC.
https://www.newsweek.com/what-this-us-cast-have-said-about-show-ending-nbc-1709582 What the 'This Is Us' cast said about the show's ending