What we know as multiple victim strikes
According to police, there was a shooting on the campus of Morgan State University in Baltimore, Maryland, on Tuesday evening, in which several people were injured.
The Baltimore Police Department (BPD) said officers responded to an "active shooter" in the 1700 block of Argonne Drive and asked students to shelter in place. Police later confirmed that there had been "multiple victims."
Morgan State published a separate post alarm on X, formerly Twitter, asking the campus community to avoid Thurgood Marshall Hall and the Murphy Fine Arts Center.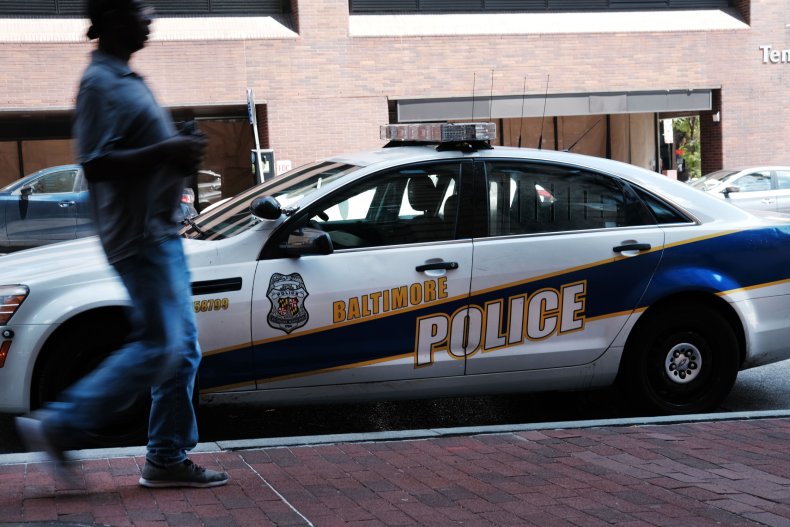 The police released one To update late Tuesday evening
BPD spokesman Vernon Davis said Baltimore banner that there were at least four victims of the shooting. The severity of the injuries was unclear at the time of publication.
Kevin Cartwright, communications director for the Baltimore Fire Department, also told CNN that there was a "preliminary report of four people shot." The Baltimore Bureau of Alcohol, Tobacco, Firearms and Explosives said its agents are also assisting police in the investigation.
BPD and Morgan State officials asked "concerned family members to avoid the campus area." It was unclear whether police had arrested a suspect.
Morgan State, a historically black university in Northeast Baltimore, had about 9,100 students enrolled in fall 2022. The Associated Press (AP) reported that Tuesday's shooting occurred hours after the university's annual crowning of Mister and Miss Morgan State University, an event at the Murphy Fine Arts Center. The university is scheduled to celebrate its homecoming on Saturday.
It is also not known whether students were involved in the shooting. A spokesman for the BPD said this Newsweek via email that the department's social media accounts could be monitored for additional information.
According to a previous AP report, in October 2022, a 20-year-old man who was not enrolled at Morgan State University was shot at an alleged unsanctioned homecoming "afterparty" on campus.
Another student was shot by a fellow Morgan State student in a parking lot after the school's homecoming football game in October 2021. According to WHAR, the shooter, later identified as 18-year-old Marcellus Walls, got into an argument with the victim before firing.