White elementary school student tells mom he can't go to school club with friends since it's only for colored students; She says this is 'promoting segregation'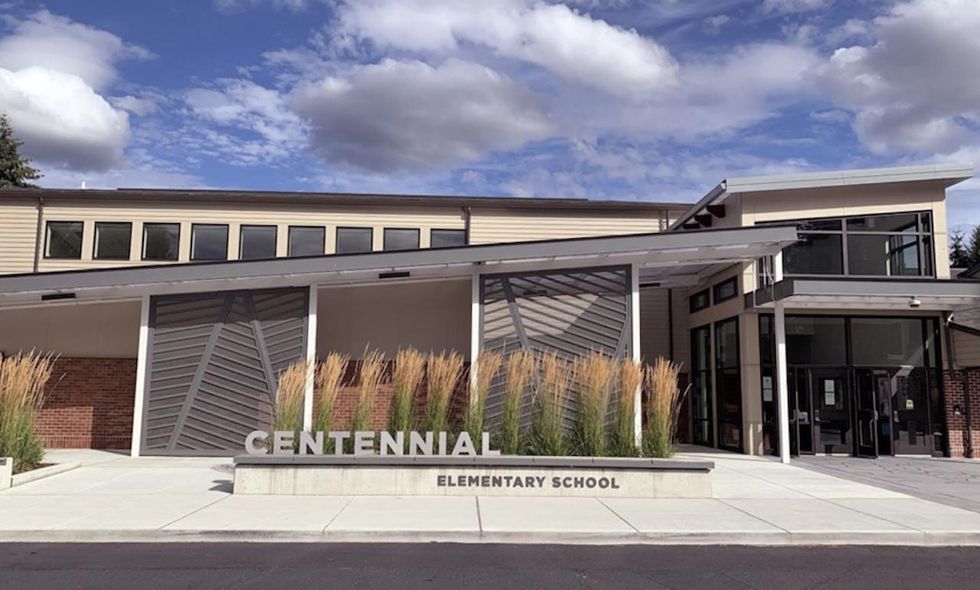 A white student at a Washington state elementary school told his mother he couldn't join a school club with his friends because it was open only to students of color – and the mother said the school club "encourages segregation".
what are the details
The club at Centennial Elementary School in Olympia is exclusively for students who identify as Black, Indigenous or Colored, KOMO TV reported.
"My son came home and said they were coming to class, and they advertised and talked to the students about it, but then he found out he couldn't attend because he was white," parent Jessica Jurgens said the transmitter. "They have their friends they want to play with at lunch, and a fourth or fifth grader can't understand why they can't play with their friends."
An anonymous parent provided KOMO with an email exchange with principal Shannon Ritter, who said the club for fifth graders meets weekly over lunch to hang out, talk about their experiences and build connections and trust. The broadcaster said the exchange shows the club is limited to BIPOC students.
"The BIPOC student group is focused on providing a safe space for students of color who have been excluded or marginalized in the past. This group is associated with the district's justice work," the email said, according to KOMO. "Our district remains committed to providing support opportunities to our BIPOC students. Programs like this were first launched across the district last year."
But Juergens isn't thrilled, telling the broadcaster: "I feel like it's promoting segregation in our schools and we've moved away from that."
Another anonymous parent disagreed, telling KOMO: "The school is doing a really good job of being inclusive for everyone, regardless of gender, race and orientation. My children definitely feel at home here."
What does the school district have to say?
A spokesman for Olympia School District confirmed to the broadcaster the authenticity of the principal's email exchange with the parent, adding that "the The purpose of the district-wide OSD mentoring program is to provide leadership and mentoring opportunities to students with a focus on historically underrepresented populations, including students of color and those experiencing poverty. … The Black, Indigenous, and People of Color (BIPOC) Mentor Group at Centennial Elementary School and some other schools is a result of this district-wide effort. It serves students by providing opportunities for peer interaction and a space for social, emotional, and academic support. This space allows for more honest and open conversations about difference and identity and how this affects one's experiences at school. It is designed as a student-led group, supported by an advisor, to plan leadership opportunities."
However, the statement added that county officials understand that school groups "cannot be exclusionary. Going forward, we will ensure that school leadership and staff have a clear understanding of the purpose of these groups, while removing any exclusions from participation," KOMO said.
The State Superintendent's office gave the broadcaster a similar response, saying, "If a student feels they are being discriminated against because they are being excluded from an opportunity or a place at the school because of their race, the student may file a complaint and We would likely provide technical support to the school to clarify that they should not exclude students who wish to participate."
(H/D: Jason Rantz)
Like Blaze News? Bypass censorship, sign up for our newsletters and get stories like this straight to your inbox. Login here!
https://www.theblaze.com/news/white-elementary-student-cant-join-club-bipoc-segregation White elementary school student tells mom he can't go to school club with friends since it's only for colored students; She says this is 'promoting segregation'