Who is Bridget Brink? Joe Biden's election as US Ambassador to Ukraine
President Joe Biden will formally appoint veteran diplomat Bridget Brink as US ambassador to Ukraine on Monday, a government official said in Poland on Sunday.
The diplomatic post, vacant for more than two years, is expected to be filled by the career Foreign Service official, who has held the post of US ambassador to Slovakia since July 2019, reporters were told as Secretary of State Antony Blinken and Secretary of Defense Lloyd Austin met Ukrainian President Volodymyr Zelenskyy .
The news came as Russian President Vladimir Putin's invasion of Ukraine hit its two-month mark on Sunday. Talks to appoint Brink as ambassador to Ukraine have reportedly been underway since at least early February, before the war, a US official familiar with the decision told The Associated Press (AP).
The last official ambassador to Ukraine, Marie Yovanovitch, was deposed by former President Donald Trump in May 2019.
Who is Bridget Brink?
Brink, currently US ambassador to Slovakia, formerly served on the National Security Council and US outposts in Serbia, Uzbekistan, Georgia and elsewhere. With more than two decades in the foreign service, Brink has focused primarily on Europe and Eurasia.
Originally from Michigan, Brink was appointed to her current position by Trump and most recently served as deputy assistant secretary of state in the State Department's Office of European and Eurasian Affairs. She was also Deputy Chief of Mission at the US Embassies in Tashkent, Uzbekistan from 2014 to 2015 and in Tbilisi, Georgia from 2011 to 2014.
Brink's expertise in Ukrainian affairs is "limited," noted Ukrainian non-profit media agency European Pravda, citing Ukrainian observers who describe her as a diplomat specializing in European "hotspots."
Ukraine was one of Brink's areas of responsibility while serving as Deputy Assistant Secretary in the Office of European and Eurasian Affairs at the Department of State in 2015.
Brink speaks Russian, Serbian, basic knowledge of Georgian and French. She holds a Master's degree in International Relations and Political Theory from the London School of Economics and Political Science and a Bachelor's degree in Political Science from Kenyon College.
Is Brink likely to be confirmed?
Shortly after Yovanovitch was removed by Trump as US ambassador to Ukraine, William B. Taylor Jr., a retired veteran diplomat, took over the position temporarily until early 2020.
In response to news that Brink will soon be named as Biden's pick for the role, Taylor said The New York Times that it is "a long time coming".
"I'm glad it's finally happening," he said. "It will be great to have a Senate-approved ambassador out there with clear authority to speak to the President."
Taylor told the news agency that he believes Brink is likely to gain bipartisan support in Congress, as many Republican senators backed the president's efforts to help Ukraine following Putin's invasion, which began on February 24.
According to the The New York Times, US officials had waited for Ukraine's government to approve Brink before announcing her name. The AP reported in February that Brink was still under scrutiny from Kyiv.
news week has reached out to Brink and White House officials for comment.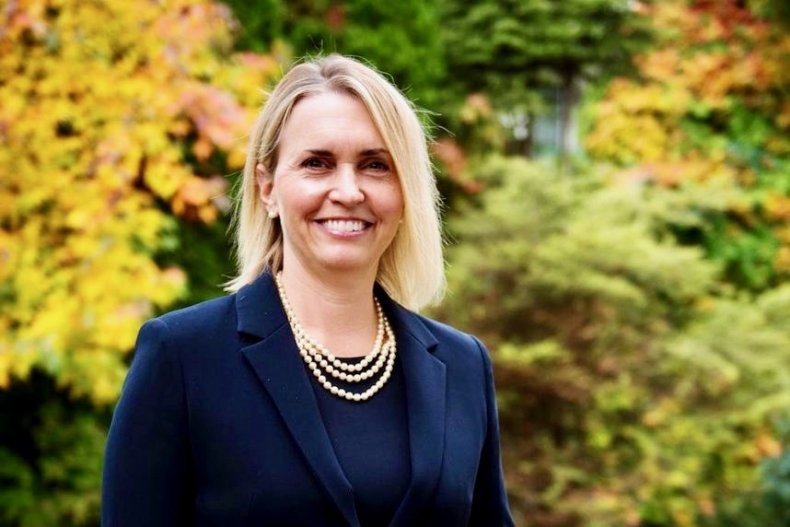 https://www.newsweek.com/who-bridget-brink-joe-biden-pick-us-ambassador-ukraine-blinken-1700514 Who is Bridget Brink? Joe Biden's election as US Ambassador to Ukraine